09apr(apr 9)10:30 am16(apr 16)4:30 pmThe Easter Bunny Express10:30 am - 4:30 pm (16) Catskill Mountain Railroad, 55 Plaza Road
Event Details
The Easter Bunny Express
The annual Easter Bunny Express on the Catskill Mountain Railroad.
The Easter Bunny Express
Spring is upon us and daylight savings is starting, meaning that Easter is just around the corner. The annual Easter train ride on the Catskill Mountain Railroad has three upcoming dates for the Spring. This fun event takes train riders from Kingston up to Hurley Mountain. The train ride is approximately 60-minutes of Easter fun. After the train ride, riders can take photos with the famous Easter Bunny, hence the title of the event. This event is a fun experience for the whole family, but especially for the little ones.
Attending the Catskill Mountain Train Ride
This year the Easter-themed Catskill Mountain Train Ride consists of three separate dates. The first of the dates is Saturday, April 9th, 2022. The next available ride is Sunday, April 10th, 2022. Finally, the last date is Saturday, April 16th, 2022.
Ticket prices for the event range from $0 to $20. Adult tickets can be purchased for $20. Children from ages 2-12 have tickets priced at $14 and toddlers tickets are free. For seniors, veterans and active military members, tickets are discounted to $19.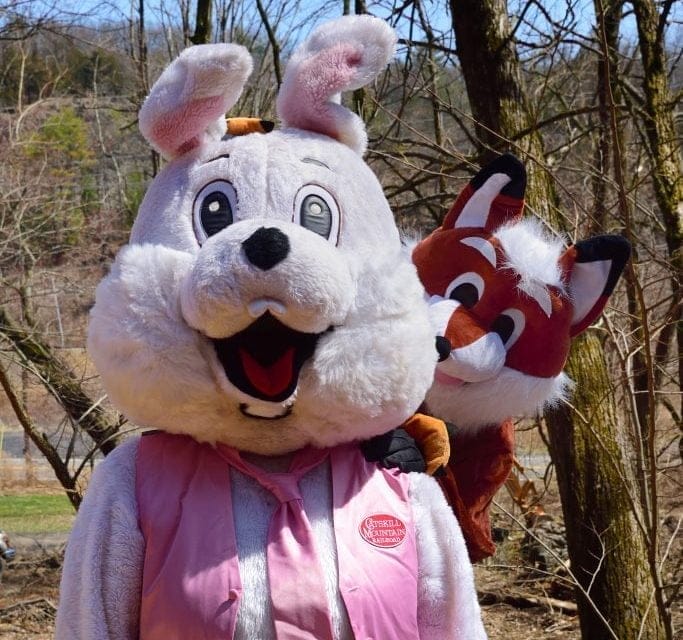 Participating in the Train Ride
Because of COVID-19 restrictions and social distancing guidelines, passenger count on the train ride will be limited to 160 passengers. There will be individual candy bags available for each passenger. Before heading back to Kingston, passengers will have the opportunity to take photos with the Easter Bunny.
Take Amtrak to the Easter Bunny Express
Attend the Easter train rides via Amtrak to the Rhinecliff-Kingston Station—Don't forget to use the Amtrak See New York and Save 15% discount! The station is 13.8 miles away from Catskill Mountain Railroad, making it an easy and convenient option to get to the event.
Get picked up from the Rhinecliff-Kingston Station and taken to your reserved NYTRAIN Enterprise Rent-a-Car. Click here to reserve your car or call the  office today at 845-336-4700.
Time

9 (Saturday) 10:30 am - 16 (Saturday) 4:30 pm
Location

Catskill Mountain Railroad

55 Plaza Road