04feb9:00 am4:00 pmTeatown Hudson River Eaglefest9:00 am - 4:00 pm Croton Point Park, 1 Croton Point Ave, Croton-on-Hudson, NY 10520
Event Details
Teatown's Hudson River Eaglefest
The annual Teatown festival that showcases the wonders of the United States' national emblem, the bald eagle.
Teatown's Eaglefest
Teatown's 19th Annual Hudson River EagleFest returns to Croton Point Park on Saturday February 4, 2023 for an all day celebration where visitors can experience America's majestic emblem, the bald eagle. Croton Point Park will host this festival that aims to entertain and educate visitors about eagles in the Hudson River Valley. The festival focuses on the importance of wildlife conservation as it brought the bald eagle back to the Hudson Valley. Festival-goers can expect to view eagles while learning about various birds of prey at bird shows. With a multitude of environmental organizations and educators, it will be impossible not to learn something new about wildlife at this event.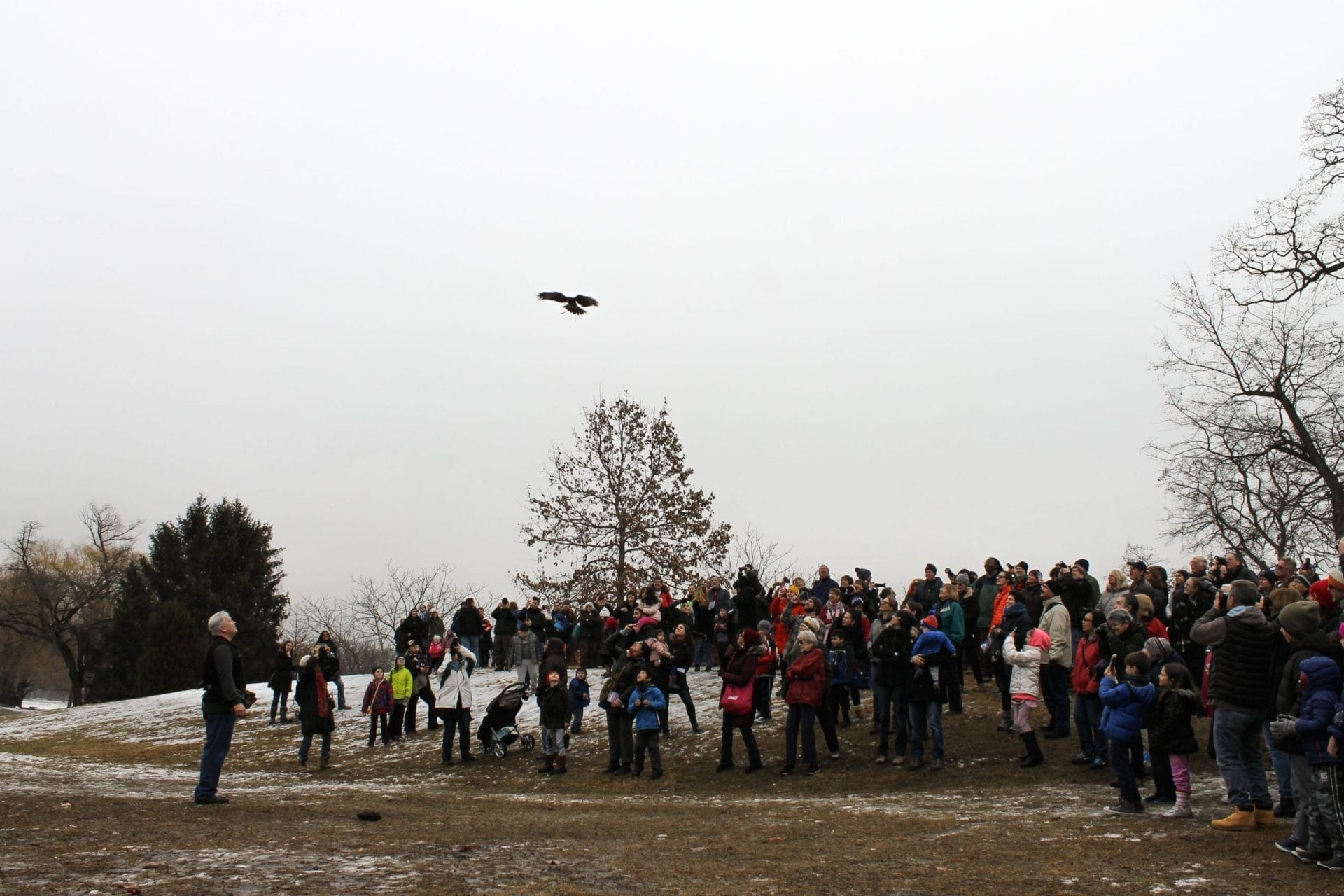 Participating in Eaglefest
The festival hosts a variety of fun attractions, such as bird walks and virtual presentations. The event takes place during the winter, so warm clothing is encouraged. Food and hot beverages will be available at the Teatown Visitor Center. Eaglefest features exciting virtual bird shows that consist of 45-minute programs that showcase the given birds of prey. Additionally, Teatown's Hudson River Eaglefest is a dry event, meaning alcohol is prohibited. Dog owners should leave their pets at home, being that they may scare the birds.
Programs
The program includes thrilling live bird shows with Brian Robinson, Tom Cullen, Brian Bradley, James Eyring, and more spotlighting birds of prey, bird walks where you can view eagles through spotting scopes, heated tents filled with educational displays and exhibits, crafts and games for children, food trucks, and more!
The EagleFest Passport
The Passport allows EagleFest guests to visit six environmental and non-profit organizations' tables in the Croton Point Park exhibit tent where they have an opportunity to learn about each respective organizations' efforts to protect and preserve our Hudson Valley environment, complete an activity, and earn a stamp in their Passport.
These events have limited capacity, so act quickly to register for these exciting programs.
Take Amtrak to Teatown's Hudson River Eaglefest
Attend Eaglefest via Amtrak to the Croton-On-Hudson Station—Don't forget to use the Amtrak See New York and Save 15% discount! The station is 4.4 miles away from the Teatown Lake Reservation, making it an easy and convenient option to get to the event.
Time

(Saturday) 9:00 am - 4:00 pm