04feb(feb 4)9:00 am06(feb 6)4:00 pmTeatown Hudson River Eaglefest9:00 am - 4:00 pm (6) Teatown Lake Reservation, 1600 Spring Valley Rd, Ossining, NY 10562
Event Details
Teatown's Hudson River Eaglefest
The annual Teatown festival that showcases the wonders of the United States' national emblem, the bald eagle.
Teatown's Eaglefest
Teatown's Hudson River Eaglefest is a three-day annual festival where visitors can experience America's majestic emblem, the bald eagle. Occurring over the course of 18 years, Croton Point Park hosts a festival that aims to entertain and educate visitors about eagles in the Hudson River Valley. The festival focuses on the importance of wildlife conservation as it brought the bald eagle back to the Hudson Valley. Festival-goers can expect to view eagles while learning about various birds of prey at bird shows. With a multitude of environmental organizations and educators, it will be impossible not to learn something new about wildlife at this event.
Attending the Festival
For the 2022 edition, the event returns with limited in-person activities. This means that there are both virtual programs and limited capacity in-person programs. Due to COVID-19 restrictions, the Croton Park Festival that usually takes place around the same time as the Eaglefest will not be held this year. Among the in-person activities are guided bird walks at Croton Point Park.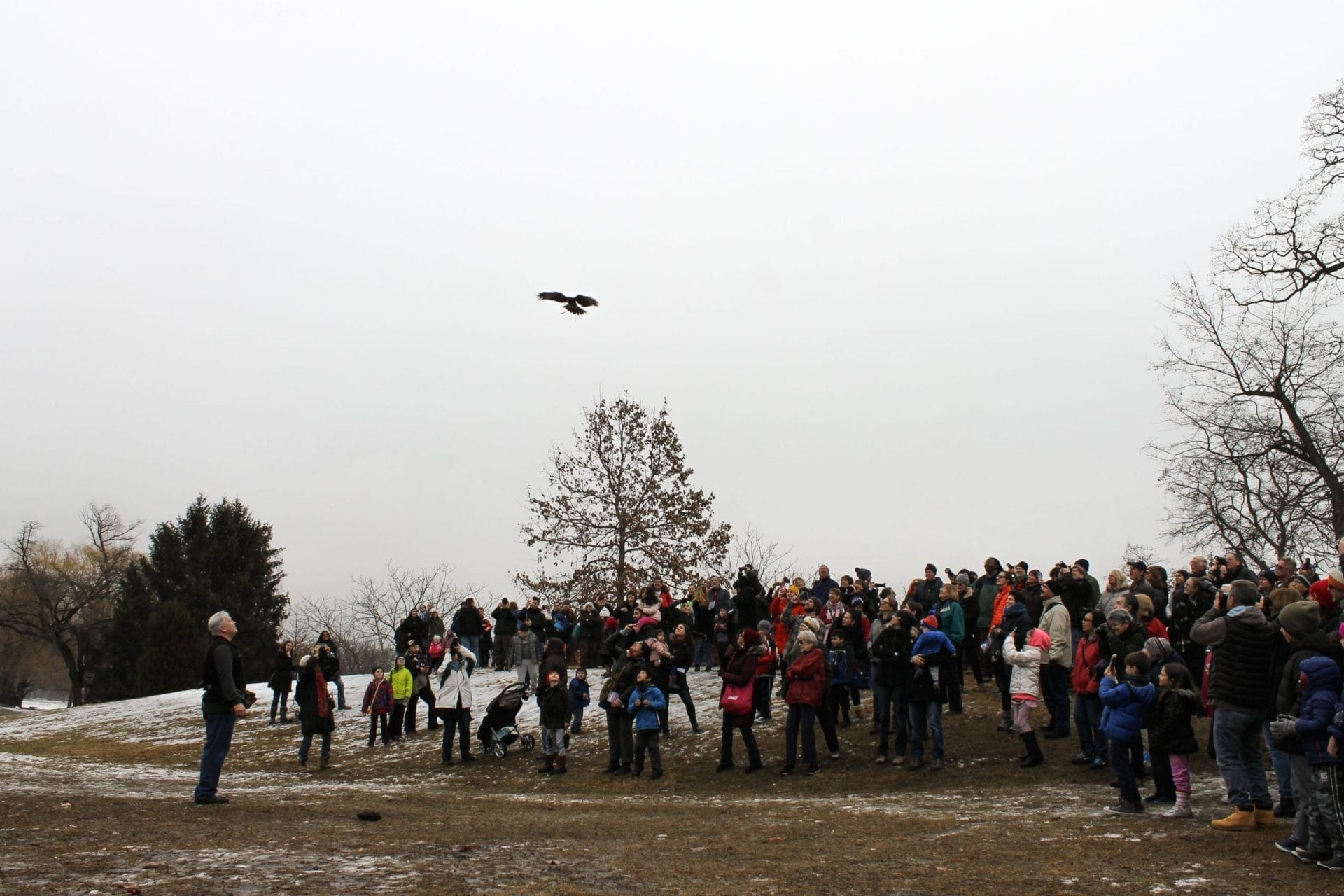 Participating in Eaglefest
The festival hosts a variety of fun attractions, such as bird walks and virtual presentations. The event takes place during the winter, so warm clothing is encouraged. Food and hot beverages will be available at the Teatown Visitor Center. Eaglefest features exciting virtual bird shows that consist of 45-minute programs that showcase the given birds of prey. Additionally, Teatown's Hudson River Eaglefest is a dry event, meaning alcohol is prohibited. Dog owners should leave their pets at home, being that they may scare the birds.
Programs
There are a variety of in-person and virtual programs available at the festival this year. Saturday will offer the in-person Skyhunters in Flight with Brian Bradley, a master falconer. On Sunday attendees can expect Teatown Birds of Prey with Elissa Schilmeister, a New York State Licensed Wildlife Rehabilitator. These in-person events have limited capacity, so act quickly to register for these exciting programs.
Virtual programs include three great events on each day of Eaglefest. On Friday, you can watch Raptors for Rookies with Anne Swaim. Saturday, guests can register for The Making of "Wings Over Water," and on Sunday, guests can register for Ready for Raptors with Christine Peyreigne.
Take Amtrak to Teatown's Hudson River Eaglefest
Attend Eaglefest via Amtrak to the Croton-On-Hudson Station—Don't forget to use the Amtrak See New York and Save 15% discount! The station is 4.4 miles away from the Teatown Lake Reservation, making it an easy and convenient option to get to the event.
Get picked up from the Croton-On-Hudson Station and taken to your reserved NYTRAIN Enterprise Rent-a-Car. Click here to reserve your car or call the Croton Harmon office today at 914-271-0100.
Time

4 (Friday) 9:00 am - 6 (Sunday) 4:00 pm