30novAll DaySyracuse Wine and Chocolate Festival(All Day: saturday) New York State Fairgrounds, 581 State Fair Blvd
Event Details
Syracuse Wine and Chocolate Festival
The 14th Annual Wine And Chocolate Festival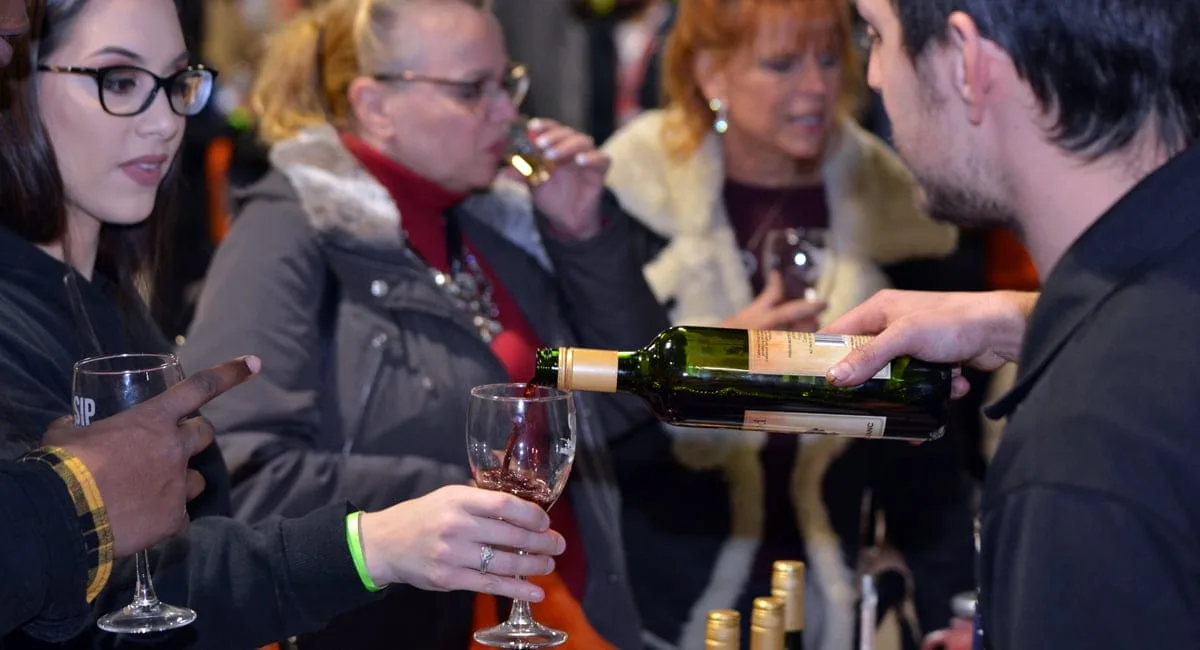 Patrons sample wine at one of the many vendors at the Syracuse Wine and Chocolate Festival. Photo courtesy of Galaxy Events LLC.
Save the date for annual Wine and Chocolate Festival on November 30. Who doesn't love wine and chocolate? Meet us at the NYS Fairgrounds, horticulture building, in Syracuse.
Wineries and wine enthusiasts will be gathering from all over to enjoy what this festival has to offer. At this festival there will be an unlimited sampling of dozens of wonderful wines. There will be 19 wineries attending this year's festival, so get ready to visit and taste the various incredible wines they have to offer. There will also be bottles of wine for purchase at amazing prices.
Not only will you get to taste wine but there will be plenty of treats to enjoy as well. There will be a wonderful selection of chocolates, cheeses, treats and sweets. There are 50 venders attending this year's festival, these venders will be selling food and much more. 
Attending the Wine and Chocolate Festival
The event is comprised of two sessions; the first being 1 p.m. to 4 p.m. and the second 5 p.m. to 8 p.m. Advanced admission will cost $30 and buying a ticket at the door will cost $35. The wine samplers ticket will include unlimited samples of wine and a chocolate surprise.
The festival also offers the $10 designated driver tickets, these are for those who are not 21 or do not wish to drink wine at the event. For the designated driver tickets we will also offer designated drivers bottled water and an alternate premium item to substitute for the wine glass.
Take Amtrak to the Wine and Chocolate Festival
Attend the Syracuse Wine and Chocolate Festival via Amtrak to the Syracuse Station—Don't forget to use the Amtrak See New York and Save 15% discount!
Upon arrival get picked up by Enterprise at the Syracuse Station. You will then be brought to your reserved NYTRAIN Enterprise Rent-a-Car. You can click here to reserve your car or call the Syracuse office today at 315-423-0022.
Location

New York State Fairgrounds

581 State Fair Blvd