01novAll Day07Saratoga Restaurant Week(All Day) Saratoga County, Saratoga County
Event Details
Saratoga Restaurant Week
Enjoy prix fixe menus at some of the best eateries in the Saratoga County during Discover Saratoga's Annual Restaurant Week!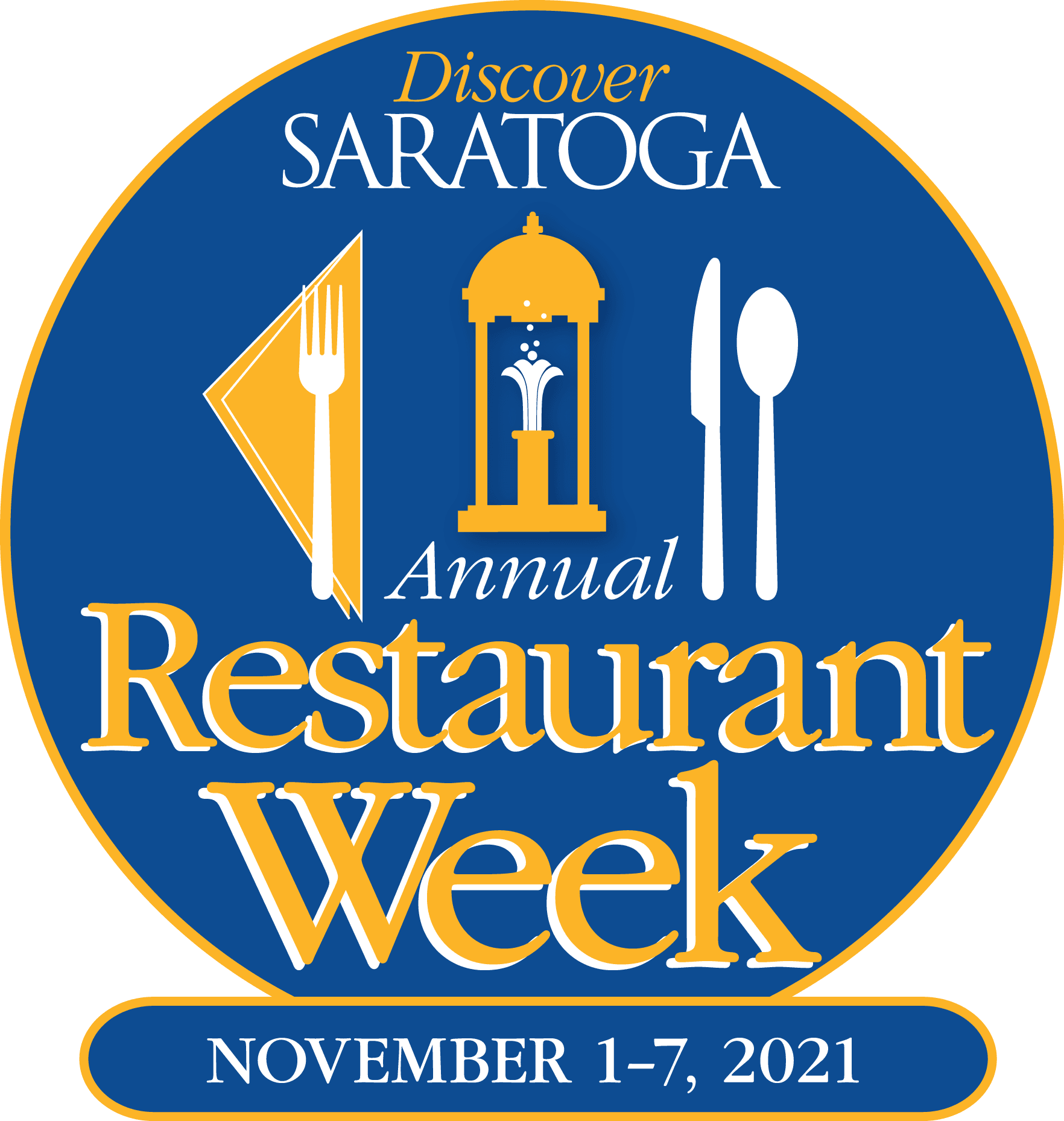 Enjoy Saratoga's original Restaurant Week from Nov. 1 – 7, 2021. Get a three-course dinner for just $25 or $35 plus tax & tip at participating Saratoga County restaurants! Start off with your choice of an appetizer, then choose from a menu of delicious entrees, and top it off with a decadent dessert! Some participating restaurants are offering lunch specials for just $15 plus tax & tip. Saratoga's annual Restaurant Week is the perfect time to get out and try new restaurants in Saratoga County. Reservations are suggested.
Saratoga's Annual Restaurant Week Participating Restaurants
Brasserie Benelux
KaffeeHouse
The Mill on Round Lake
Simply Food by Maura
Sweet Mimi's Cafe and Bakery
Thirsty Owl Bistro
Boca Bistro
Chianti Ristorante
Dizzy Chicken
Forno Bistro
Taverna Novo
The Mill on Round Lake
Walt & Whitman Brewing Company
13 North Restaurant
30 Park
Bookmakers Restaurant & Lounge
Brasserie Benelux
Chez Pierre
Morrisey's at the Adelphi Hotel
Morton's The Steakhouse 
Panza's Restaurant
Prime at Saratoga National
Tatu Tacos and Tequila
The Brook Tavern
The Merc
Thirsty Owl Bistro
Wishing Well Restaurant
Where to Stay in Saratoga Springs
Top off Saratoga's annual Restaurant Week experience with an overnight stay at one of our unique hotels and lodging facilities. Participating Saratoga hotels are offering special, discounted rates for event attendees. Make sure to take advantage if you plan on staying overnight!
Time

november 1 (Monday) - 7 (Sunday)
Location

Saratoga County

Saratoga County