17febAll Day25Rutland Winterfest(All Day) Rutland Recreation Community Center, 71 Clement Road
Event Details
Rutland Winterfest
The annual eight-day winter festival in Rutland, VT that's fun for the whole family!
Rutland Winterfest
After two years, The Rutland Winterfest is finally back for its 20th year! A nine day winter festival in Rutland, VT, the event takes place in multiple locations, and each day of the festival always has something new and fun in store. Winterfest features multiple activities for all ages occurring simultaneously, so it's sort of like a pick-your-own-adventure! 
Fun for the Little ones
The tiniest festival attendees, along with their parents, are sure to delight in the array of activities offered. On the morning of Wednesday, Feb. 22, put on your PJs at the Paramount Theatre for a screening of Disney/Pixar's Lightyear. On Saturday, Feb. 25, $15 per couple will secure you a ticket to the coolest party of the season–the Wonderfeet Winter Dance for loved and little ones, hosted by ONE Church Rutland. In the evening, rest those dancing feet at the "Real Rutland Feud," a play on Family Feud, as you watch local businesses compete for the winning trophy. And throughout the entire festival, stroll along the Lower Giorgetti trail in Pine Hill Park to follow a charming storytelling journey through the forest. 
The Wild Side
Winter is a great time to unleash your inner beast–or your inner bigfoot, that is. Stop by the Rutland Free Library on Wed., February 22 between 1-4 p.m. and pick up an expedition pack from scientists to guide you on your hunt for the legendary creature throughout Downtown Rutland. But if you'd rather just skate with Sasquatch instead, he'll be waiting for you at the Giorgetti Arena the night of Friday, Feb. 24. On Tuesday, Feb. 21, from 11 a.m.-12 p.m., you also have the chance of meeting real ambassador animals on an hour-long safari adventure provided by Wildlife Encounters Ecology & Wellness Center.
Wintertime Sports
Festival goers will cherish fond memories at Giorgetti Arena on Saturday, Feb. 18, as free ice skating lasts from 5-7 p.m. Be sure to grab some hot chocolate too, and dress in your warmest gear. If you're more into night sledding, make your way to Center Street on the evening of Tues, Feb. 21. Those brave enough for a challenge can try their hand at human foosball in the Center Street Marketplace Park instead. All proceeds from the game will go towards the Vermont nonprofit Come Alive Outside. If you feel like coming alive inside instead, a cornhole mini-tournament will run from 6-8 p.m. on Thursday, Feb. 23.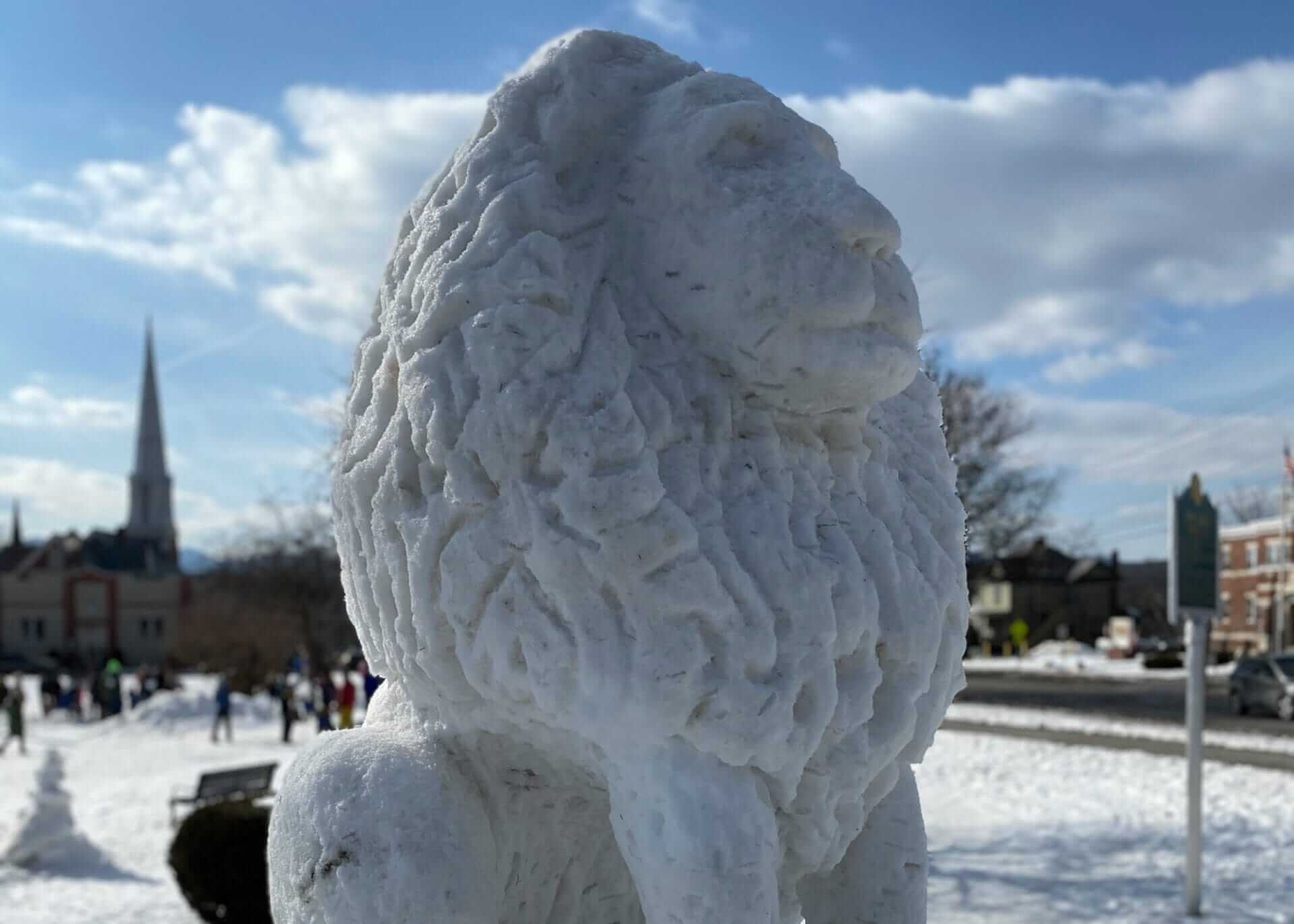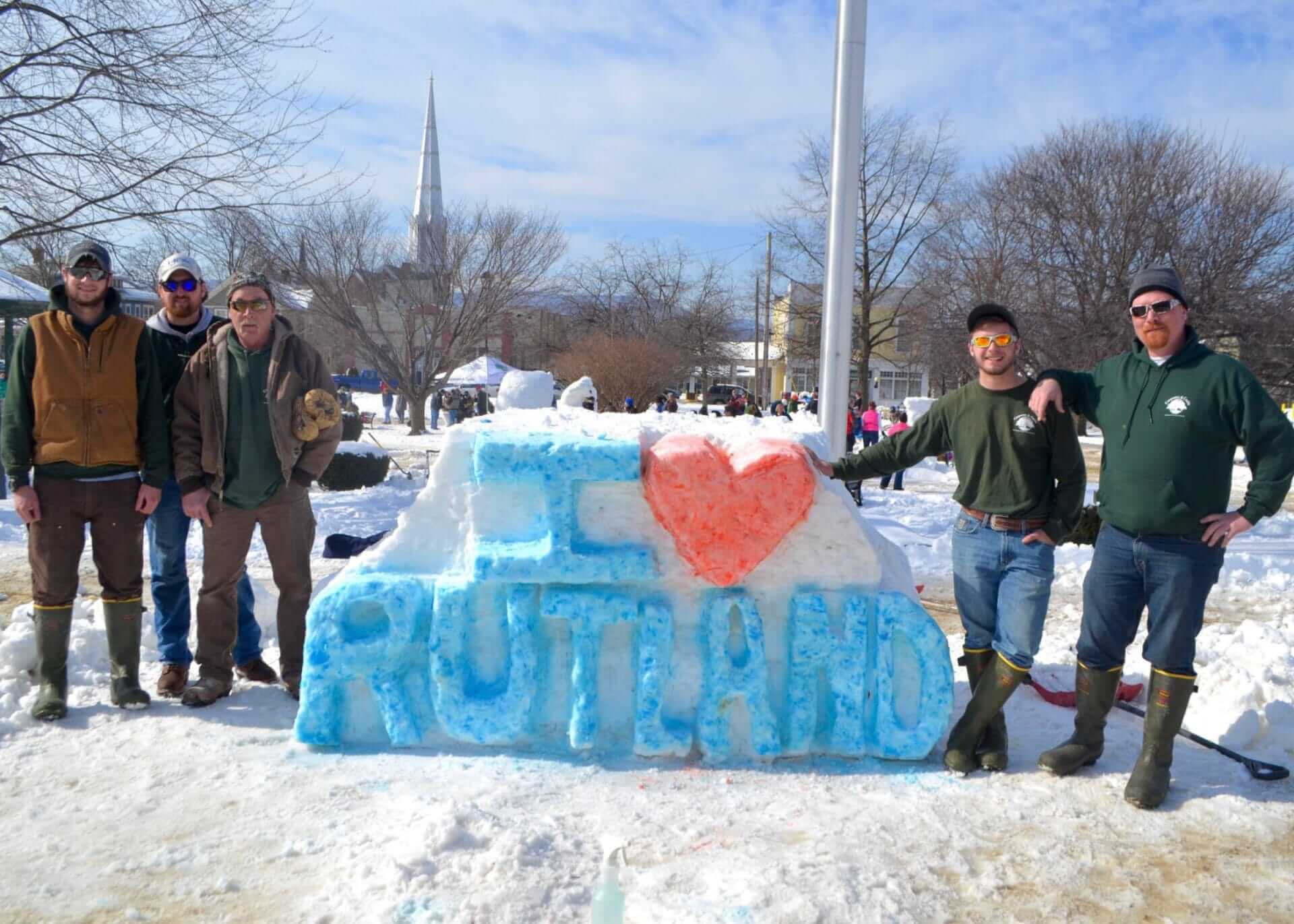 Take Amtrak to Rutland Winterfest
Attend the winter festival via Amtrak to the Rutland Station—Don't forget to use the Amtrak See New York and Save 15% discount! The station is 1.4 miles away from Rutland Recreation Community Center, making it an easy and convenient option to get to the event.
Get picked up from the Rutland Station and taken to your reserved NYTRAIN Enterprise Rent-a-Car. Click here to reserve your car or call the Rutland office today at 802-773-0855.
Time

february 17 (Friday) - 25 (Saturday)
Location

Rutland Recreation Community Center

71 Clement Road