sepOktoberfest NYCMonth Long Event (september) EST Pier 15, 78 South Street
Event Details
Oktoberfest NYC
Come celebrate this classic German Festival—including lots of beer and brats—on Pier 15 in New York City.
.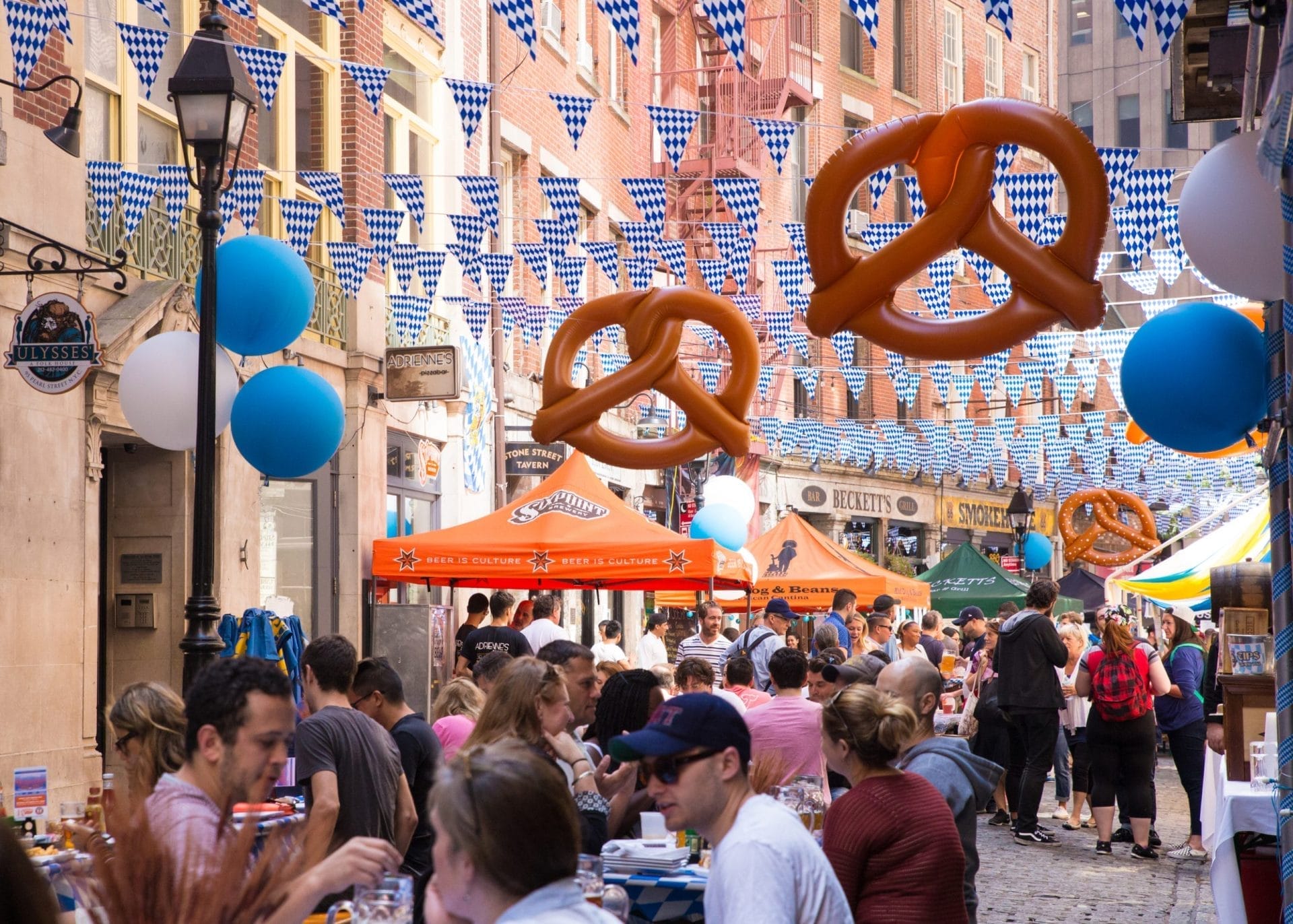 Oktoberfest NYC
Held at the Watermark Waterfront Bar at Pier 15 —with amazing views of the Brooklyn and Williamsburg bridges—Oktoberfest NYC runs from September 8 through October 29, 202. Seven days a week you can partake in a traditional Oktoberfest experience. (Some people go as far as to dress up in German garb to match the festivities!) Enjoy authentic German beer, giant pretzels and brats. There is free admission to the festival, but you should RSVP here before heading out for an afternoon or evening of fun. One liter steins are available for $15; 1/2 liter steins cost $10.
Oktoberfest admission is free to the public!
What to do
Oktoberfest is about 3,500 square feet and takes place at the Watermark Bar. This event attracts many people and is a great way to experience the festival even though it is not in Germany. It runs about 6 weeks long seven days a week. So you can make anytime within that period work. There are many tents set up around the property with different kinds of food and beer tradition to Oktoberfest. Because there is so much space to cover, there is something for everyone. If you are nervous about it being busy, you can make reservations for a table on the Oktoberfest website. Also, if looking to get involved and help out you can even volunteer! 
Time

Month Long Event (september) EST
Location

Pier 15

78 South Street