02oct(oct 2)10:00 am04(oct 4)5:00 pmEvent CancelledManchester Fall Arts Festival10:00 am - 5:00 pm (4) Riley Rink at Hunter Park, 410 Hunter Park Road
Event Details
Manchester Fall Arts Festival
The 32nd annual Manchester Fall Arts Festival celebrates and showcases local artists, craftspeople, artisans and food in Vermont.
Current Status: Cancelled
Please note: Due to the Covid-19 pandemic, there is no service to this destination at this time.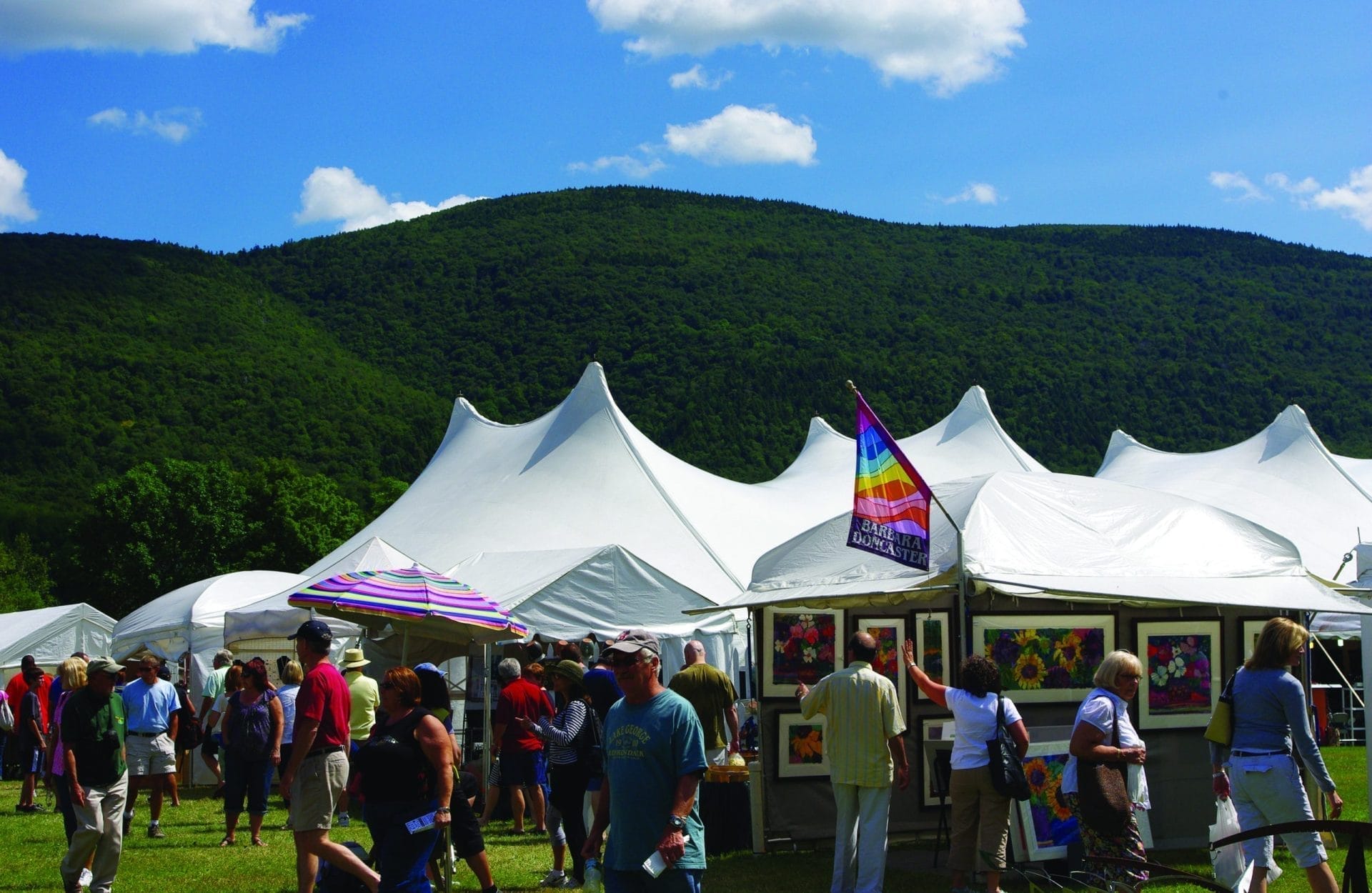 About the Festival
This arts and crafts event is a three-day art festival in Manchester, V.T. This year marks the 32nd anniversary featuring works from 140 artists, including crafts, food and wine. The festival is encompassed by over 100 booths both inside and outdoors. A pivotal aspect of the festival is Craftproducers, a well renowned leader in the arts and crafts industry. This event often attracts visitors from the many states of the Northeast, especially of New York and Massachusetts. The festival is known for being family oriented and something to be enjoyed with friends and family.
Attending the Manchester Fall Arts Festival
The festival is open to the public and with an adult entry fee of $10. Children's admission and parking is free at the festival. Alongside the countless arts and crafts booths, the event hosts several food and drink vendors. Many of Vermont's finest producers of maple syrup and gourmet items typically join the wide range of vendors. Food vendors include: Amy's Airstream, Hound Dog and a plethora of Vermont Craft Beers. Live music will also be included with the festival experience. 
Participating in the Festival
Visitors at the festival are encouraged to explore the various booths and vendors. There are multiple vendors serving specialty foods for visitors to indulge in. One of the most common ways to participate in the festival is shopping and supporting the local artists, craftspeople and artisans. With over 100 arts and crafts booths, visitors will have numerous opportunities to engage with artists and purchase or check out their work.This event is the perfect way to celebrate and enjoy the Fall season with friends and family.
Take Amtrak to Manchester Fall Arts Festival
Attend the Manchester Fall Arts Festival via Amtrak to the Manchester Center Vermont  station —Don't forget to use the Amtrak See New York and Save 15% discount! The station is 1.6 miles away from Riley Rink at Hunter Park, making it an easy and convenient option to get to the event.