04octAll Day14ImageOut Film Festival(All Day) Throughout the City of Rochester, Rochester, NY 14602
Event Details
ImageOut Film Festival
A film festival promoting LGBT awareness and acceptance.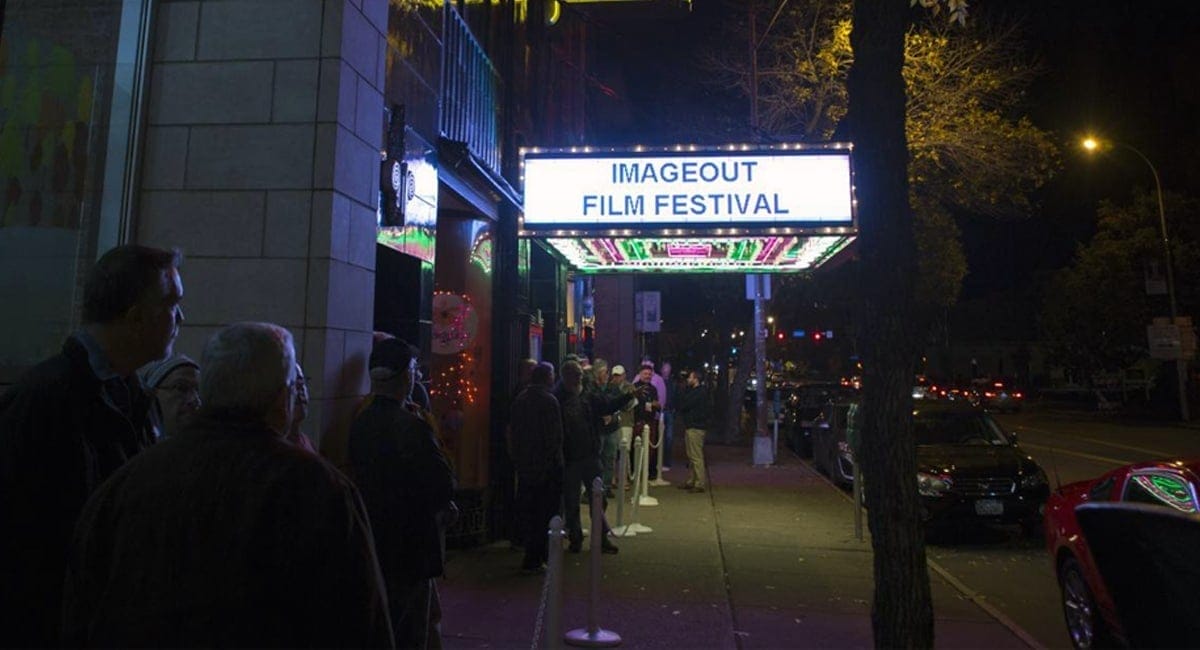 Moviegoers wait in line for a showing of comedy shorts in the ImageOut film festival at the Little Theatre in Rochester, NY. | Photo Courtesy of Joseph Ressler
The annual ImageOut Film Festival located in Rochester is one of few selected festivals around the world known for its vibrant portrayal of LGBT arts. This event is going into its 26th year, continuing to celebrate the culture and bring light to new work. Experience the event that will show LGBT films, visual and literary arts from independent and upcoming artists.
New Films Celebrating This Vibrant Culture
The festival will be showing brand new films produced by independent artists celebrating LGBT culture. Some of the films include Lez Bomb, a story of a chaotic Thanksgiving Day, where Lauren, the main character, cannot seem to come out to her family, Safe Space, where youth and adults are trying to come together to create a safe environment, My Big Fat Gay Italian Wedding, a foreign film about a gay couple trying to pull off a wedding under a strict family, and many, many more! For a complete schedule of the movies being shown, visit their website. 
Celebrations at the Festival
Check out the Festival Eve Party! This party is for all ImageOut members, volunteers, and patrons who have purchased it with their ticket. There will be snacks, sweets from Hedonist Chocolates, a popular chocolate shop in Rochester, and drinks. Music will be performed by Meg Gehman and The Influence, who play genres from jazz to contemporary. That and more will be sure to have food, music and great conversation! If you did not purchase a ticket or are not a member, you can still attend with a $10 charge at the door.
Additionally, the Closing Night Party is the perfect way to end the festival. Be sure to check out this event! There will be bowling, sweets, coffee, and savory oeuvres to close out the 26th year of the festival.
Special Guests and Art Galleries
Be sure to check out the special guests attending the festivals, some of whom are in the movies being shown. Along with the films, various types of art galleries and literary works will be displayed, such as the ImageOutWrite journal, which showcases LGBT authors and allies. This is the seventh year that ImageOut has produced the journal, and it shows poetry and glimpses into the lives of queer people, as well as their families. It will be available for purchase at the event for $10. Mark your calendars for October 4 to 14, 2018!
Time

october 4 (Thursday) - 14 (Sunday)
Location

Throughout the City of Rochester

Rochester, NY 14602