01oct10:00 am02(oct 2)6:00 pmHudson Valley Garlic Festival10:00 am - 6:00 pm (2) Cantine Field, Washington Avenue Extension, Saugerties, NY 12477
Event Details
Hudson Valley Garlic Festival
Enjoy garlic-inspired food and drink, vendors, kids' activities, crafts, and more at the annual Hudson Valley Garlic Festival.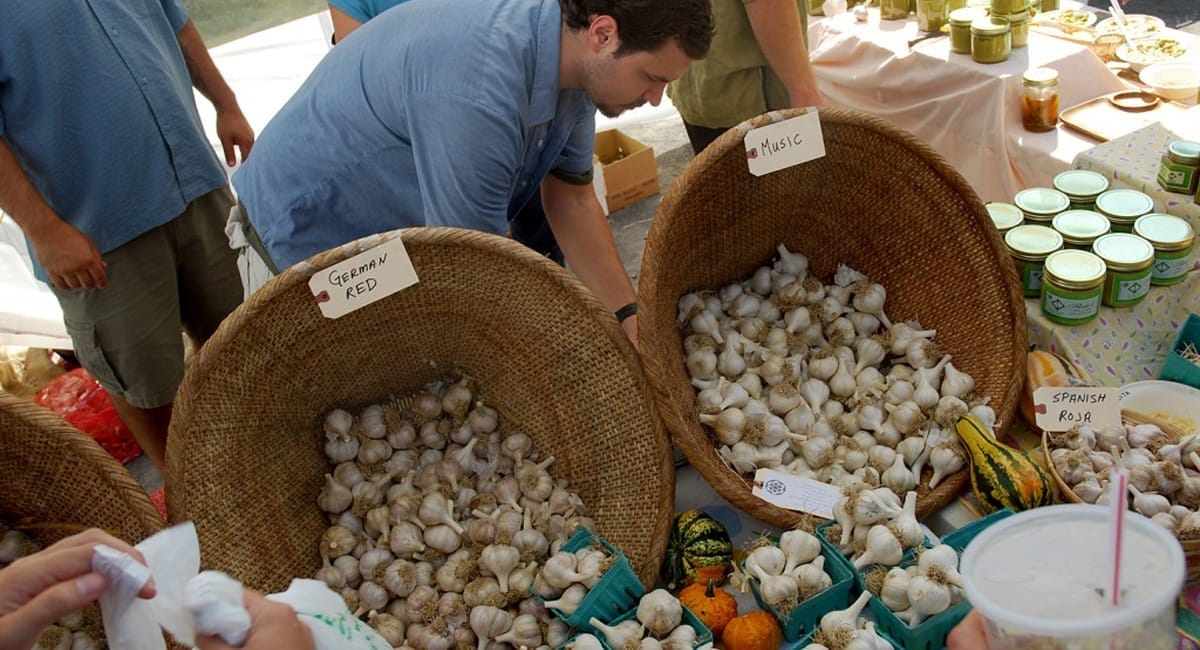 What is the Hudson Valley Garlic Festival?
Hosted by the Kiwanis Club of Saugerties, the Hudson Valley Garlic Festival welcomes guests to celebrate their love of garlic. The Garlic Fest began in 1989 by Pat Reppert of Shale Hill Farm and Herb Gardens. Started as a promotional event for Reppert's growing business, this festival exceeded expectations. By the 1990s, Rippert's Festival was much bigger than she could handle by herself, so she approached the Kiwanis Club of Saugerties about adopting the festival. In 1992 the Kiwanians held their first Garlic Festival and to this day has continued to host this great event.
The Garlic Festival provides not only a garlic marketplace but also food vendors, chefs, and lectures about farming and cooking. Music, performances, a craft area, and activities great for children will also be available. Kids will have fun decorating pumpkins, getting their faces painted, and enjoying performances such as puppet shows.
Outdoor activities will continue at the festival. Saturday hours at the festival will run from 10 a.m. to 6 p.m. and 10 a.m. to 5 p.m. on Sunday. There will be garlic lectures and cooking demonstrations. As usual, garlic farmers, food vendors, craft vendors and live music performances will be present.
Time

1 (Saturday) 10:00 am - 2 (Sunday) 6:00 pm
Location

Cantine Field

Washington Avenue Extension, Saugerties, NY 12477