17sep(sep 17)10:00 am31oct(oct 31)7:00 pmGreat Pumpkin Farm Fall Festival(september 17) 10:00 am - (october 31) 7:00 pm Main Street, Clarence, 11199 Main Street, Clarence, NY 14031
Event Details
Great Pumpkin Farm Fall Festival
Begin family traditions at the best place for all things fall.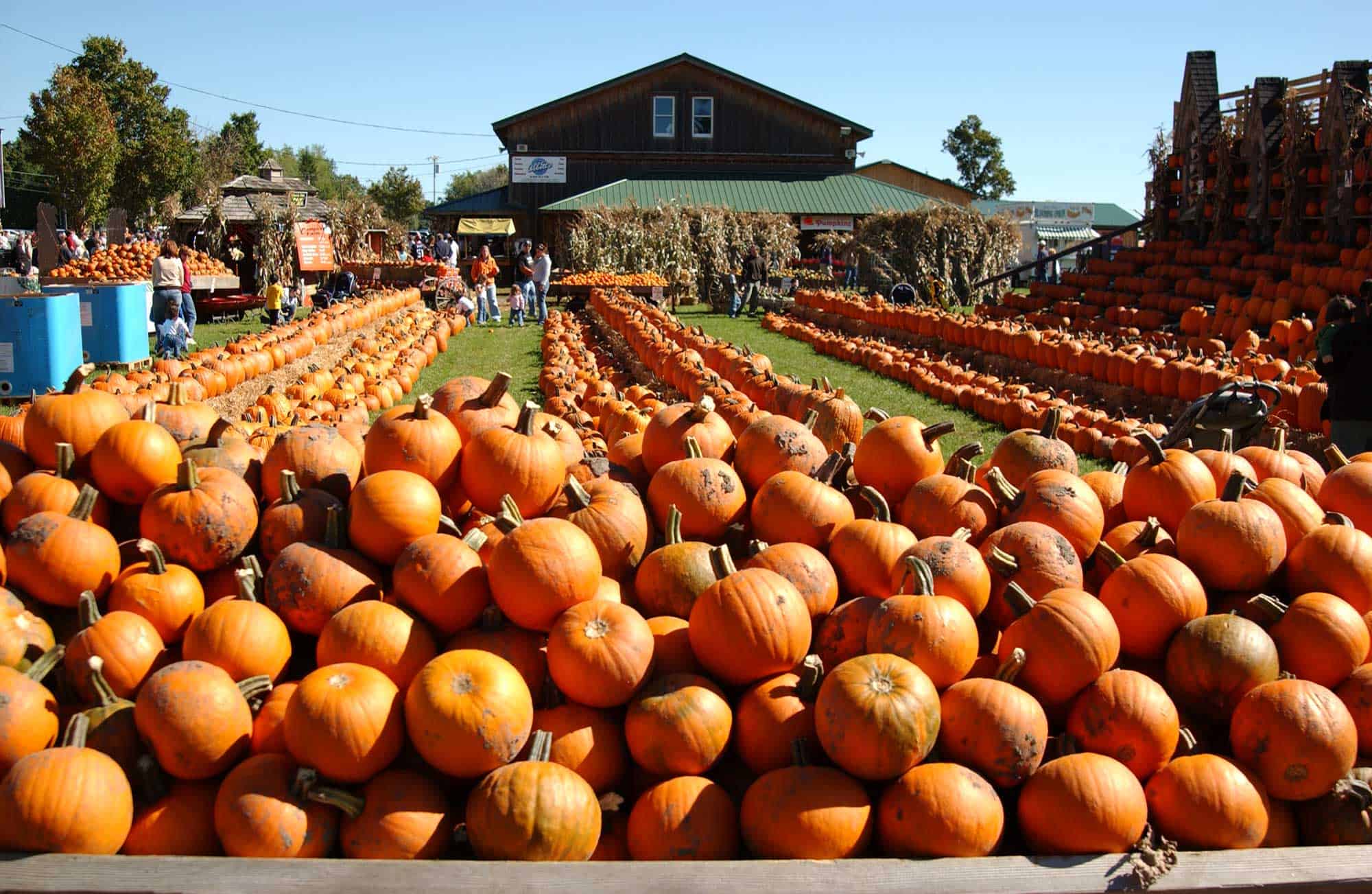 Great Pumpkin Farm Fall Festival
The Great Pumpkin Farm Fall Festival is a celebration of the autumnal season and all that it has to offer. Housed at the Great Pumpkin Farm, seasonal traditions date back to 1996 when the farm hosted the World Pumpkin Weigh-Off and secured the title of the first 1,000 pound pumpkin. Since this world record, the Great Pumpkin Farm has fine-tuned it's focus to providing the ultimate family experience and engraining itself into the traditions of many. The Fall Festival serves as a community based way to celebrate the harvest of blessings that have been provided to the farm and the surrounding area.
Attending the Great Pumpkin Farm
Festival attractions are open from 10am until dusk everyday. Weekdays are free, while festival weekends have an admission fee. While enjoying the open space of the farm, guests can enjoy a magic show, petting zoo, and amusement rides. Visitors hoping to try their hand in a competition can enter an array of contents: scarecrow making, pie eating, mummy wrapping, pumpkin decorating, and more! From gem mining and apple cannons, to the cow train or the zombie train, activities at the Great Pumpkin Farm Fall Festival are an event you can't miss.
In the fashion of Halloween, the farm has its own Boo Barn, as well as a Witches Brew Bar and Cafe. Dining options at this restaurant include typical bar foods, craft beverages, assorted wines, and specialty Halloween drinks. The outdoor location of the Witches Brew is located across from the food grove, an area full of festival food trucks.
Pumpkin Palace is home to the indoor Witches Brew, as well as a Halloween store and a candy store. Offerings at the General Store are centered around Halloween decorations and crafts, providing visitors with all things necessary to decorate for fall. The bakery and old-fashioned candy store have something for everyone with seating in the loft above. Pumpkin and apple donuts can be purchased on the weekends outside at the Donut Factory.
Take Amtrak to the Great Pumpkin Farm Fall Festival
Attend the Great Pumpkin Farm Fall Festival via Amtrak to the Buffalo- Depew Station—Don't forget to use the Amtrak See New York and Save 15% discount! The station is 12 miles away from Route 5E, making it an easy and convenient option to get to the event.
Get picked up from the Buffalo-Depew Station and taken to your reserved NYTRAIN Enterprise Rent-a-Car. Click here to reserve your car or call the Syracuse office today at 716-565-5400.
Time

September 17 (Saturday) 10:00 am - October 31 (Monday) 7:00 pm
Location

Main Street, Clarence

11199 Main Street, Clarence, NY 14031