27sepAll Day30novThe Great Jack O'Lantern Blaze(All Day) EST Van Cortland Manor, 525 S Riverside Ave.
Event Details
Great Jack O'Lantern Blaze
Witness more than 7,000 spooky, hand-carved pumpkins illuminate the grounds at the Great Jack O'Lantern Blaze at the historic Van Cortlandt Manor.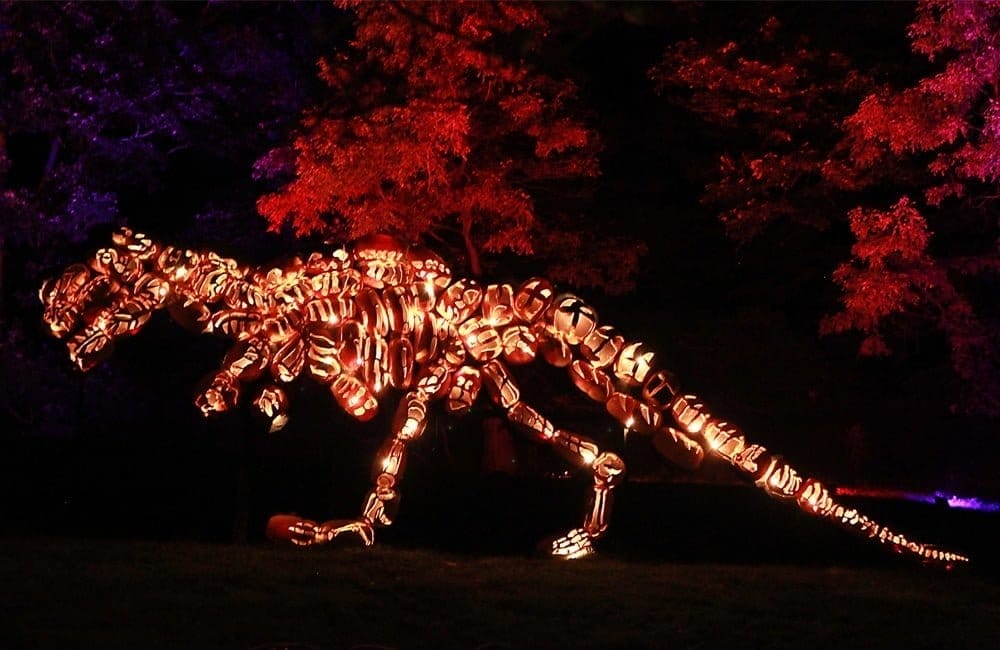 The tri-state area's biggest, most electrifying fall event returns with more pumpkins than ever before! Meander a historic, 18th-century riverside landscape, discovering breathtaking displays—all made of jack o' lanterns at the Great Jack O'Lantern Blaze! All designed and hand-carved on-site by the Historic Hudson Valley team of artisans, witness a windmill go round and round (with pumpkins all around). Visit the brand new medieval castle and listen for the who-who… a flock of jack o'lantern owls is standing guard! Star-cross your selfie game with Instagrammable-scale signs of the zodiac.
Great Jack O'Lantern Blaze Themes
Wander along Pumpkin Promenade and stroll across the Pumpkin Zee Bridge. Discover awe-inspiring jack o'lanterns resembling the Statue of Liberty rising toward the sky! Witness a fully functioning, 20-foot diameter Pumpkin Carousel and gaze in wonder at swimming aquatic creatures and a giant Sea Serpent surfacing next to the Croton River. Don't forget to explore the color-changing star show in the Pumpkin Planetarium.
Approaching Jurassic Park, feel the earth shake and experience a brand-new herd of pint-sized dinosaurs mingling with an enormous T-Rex, brontosaurus, triceratops, and more. Catch the Circus Train rolling into town with a cast of colorful clowns and awesome animals. Don't miss Sleepy Hollow Country's most iconic inhabitant, the Headless Horseman…yes, all made entirely of jack o'lanterns!
Brand new gourd-filled Jack-in-the-boxes spring to life while a giant spider web spins a great #pumpkinblaze photo op.
The Great Jack O'Lantern Blaze is on-view for select dates during the week and on weekends. This year's event dates are September 20-22, 26-29, October 3-31, November 1-3, 8-10, 15-17, 22-23, and 29-30.
Great Jack O'Lantern Blaze Admission
Adults, $20
Children 3-17, $16 (Fridays + Saturdays: $25, $20)
Children under 3, FREE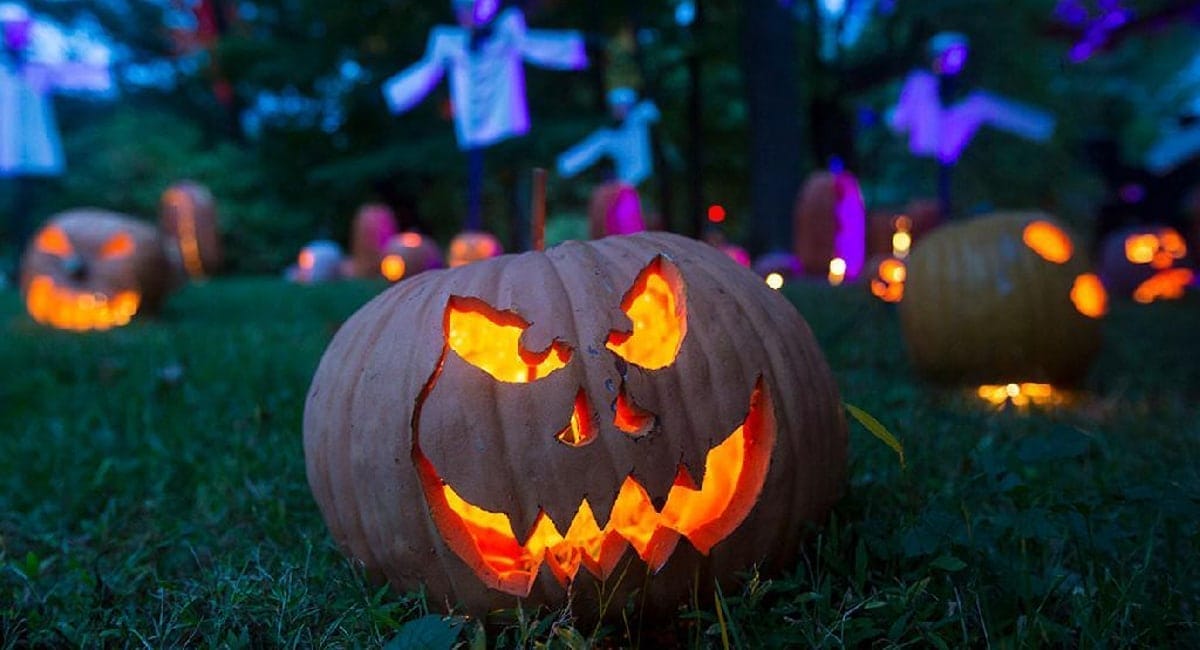 Time

September 27 (Friday) - November 30 (Saturday) EST
Location

Van Cortland Manor

525 S Riverside Ave.