22apr2:00 pm4:30 pmEarth Day Celebration with Clearwater2:00 pm - 4:30 pm Waryas Park, Poughkeepsie, Main Street Poughkeepsie
Event Details
Earth Day Celebration with Hudson River Sloop Clearwater
Celebrate all things nature with one of the Hudson Valley's bet-known environmental organizations.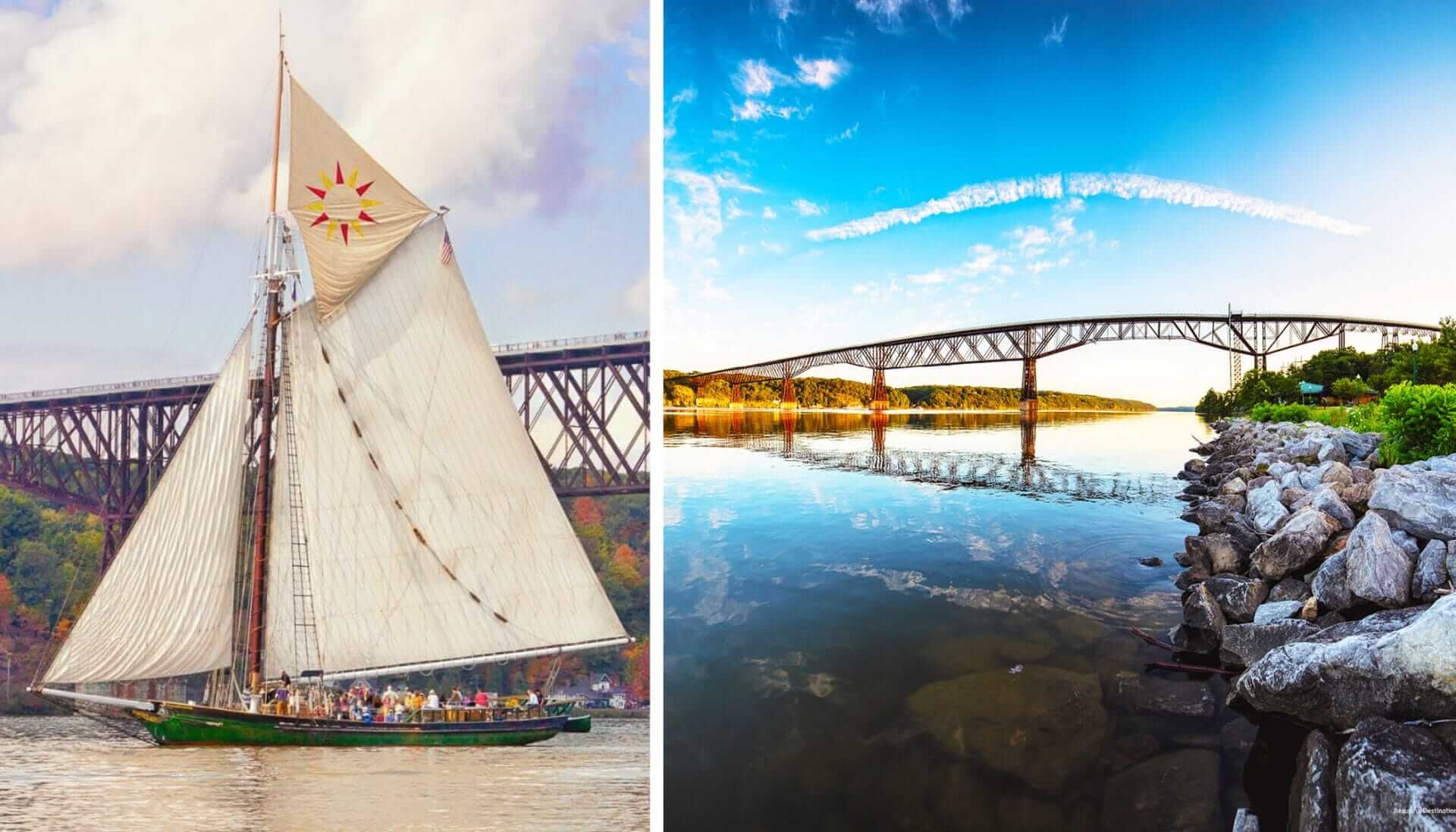 Earth Day Celebration with Clearwater
The Hudson River Sloop Clearwater is a non-profit organization dedicated to protecting the Hudson River. It was founded by folk musician Pete Seeger. The organization owns and operates a historic 106′ Hudson River Sloop replica, recognized as America's Environmental Flagship.
Join Clearwater for a celebration of Earth Day, Saturday, April 22, at Waryas Park in Poughkeepsie. From 2-4:30 p.m., people of all ages are welcome to enjoy all the fun, family-friendly activities. Tour the sailboat, bring your own T-shirt for river-themed screen printing, and catch and identify local fish. After engaging with the environmental issues of the day, the event will be followed by a two-hour public Hudson River sail at 5 p.m., featuring live music from Brazilian guitarist Benji Kaplan. You can explore the on-deck fish tank, get a chance to turn the tiller, and participate in Clearwater's traditional moment of silence broken by song. 
PUBLIC SAIL TICKETS
Tickets for the public sail after the Earth Day celebration can be purchased here, $80 for adults and $15 for children 12 and under. .
Take Amtrak to Clearwater's Earth Day Celebration
Attend the Earth Day Celebration with Clearwater via Amtrak to the Poughkeepsie Station—Don't forget to use the Amtrak See New York and Save 15% discount! Waryas Park is a short walk from the station. 
Time

(Saturday) 2:00 pm - 4:30 pm
Location

Waryas Park, Poughkeepsie

Main Street Poughkeepsie