25novAll Day23decA Frosty Fest(All Day) Headless Horsmen Hayrides & Haunted Houses, 778 Broadway, Route 9W Ulster Park, NY 12487
Event Details
A Frosty Fest
The creative minds of Headless Horseman Haunted Attractions presents a fun winter experience, otherwise known as A Frosty Fest!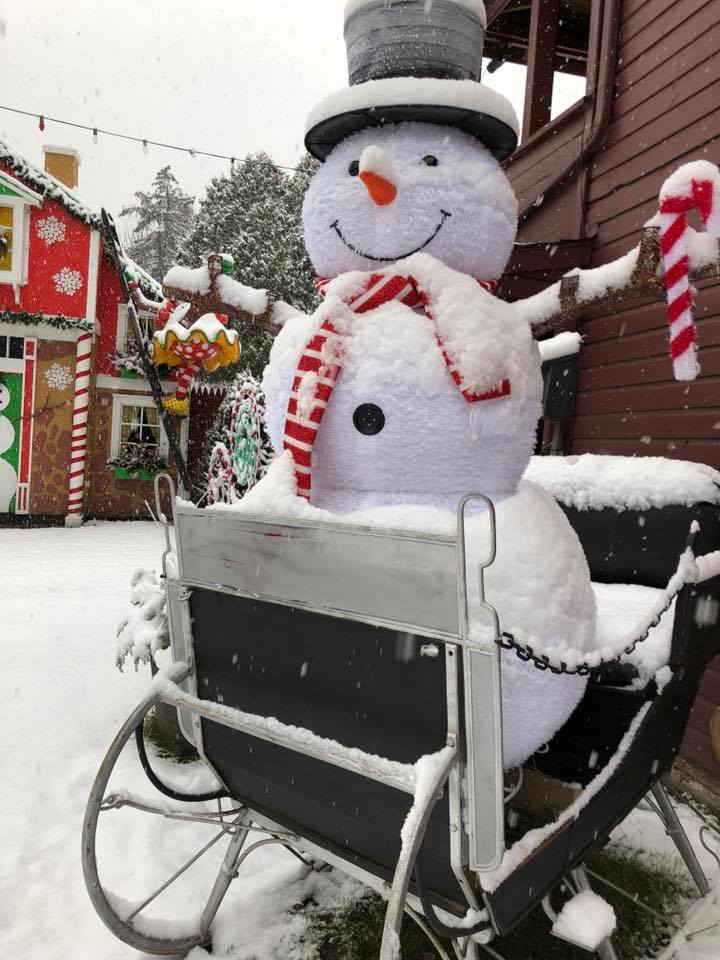 Drive Thru Experience
The Halloween favorite of the Headless Horseman wanted to recreate an adventure for the holiday season. There's fun in store for children and adults alike. And it's a great spot for holiday pictures with Santa, snowmen and an array of colored lights. A Frosty Fest requires that all individuals wear a mask regardless of vaccination status. This experience can be had in your car or on foot with 12 separate attractions.
Attending A Frosty Fest
Children 12 months and under are admitted for free. Tickets for children under 12 years old cost $18.95 online and $25.90 on-site before the service charge and fee. Adult tickets cost $21.95 online and $27.90 on-site. The event runs from November to late December, with weekend dates.
Participating in the Activities
The festival is family oriented with a variety of activities, which are all included in the ticket price. There are a total of 12 attractions fun for the whole family to enjoy and get into the holiday spirit. Come dressed in your ugliest Christmas sweater to get involved. Or walk through Candy Cane Lane keeping track of how often you see Rudolph. 
Take Amtrak to A Frosty Fest
Attend the festival via Amtrak to Poughkeepsie Station (POU) —Don't forget to use the Amtrak See New York and Save 15% discount! The station is 13.6 miles away from the Poughkeepsie station.
Pick up your reserved NYTRAIN Enterprise Rent-a-Car if you prefer to drive from the station or experience the drive-thru at the event. Click here to reserve your car or call the Poughkeepsie office today at 845-485-2222.
Time

November 25 (Friday) - December 23 (Friday)
Location

Headless Horsmen Hayrides & Haunted Houses

778 Broadway, Route 9W Ulster Park, NY 12487