jan35th Annual Winter Fest at Grafton State ParkMonth Long Event (january) EST Grafton State Park, 100 Grafton Lakes State Park Way
Event Details
Annual Winter Fest at Grafton State Park
Snow is welcome at the 35th Annual Winter Fest at Grafton State Park. Enjoy a day of snowshoeing, crafts and other memorable experiences.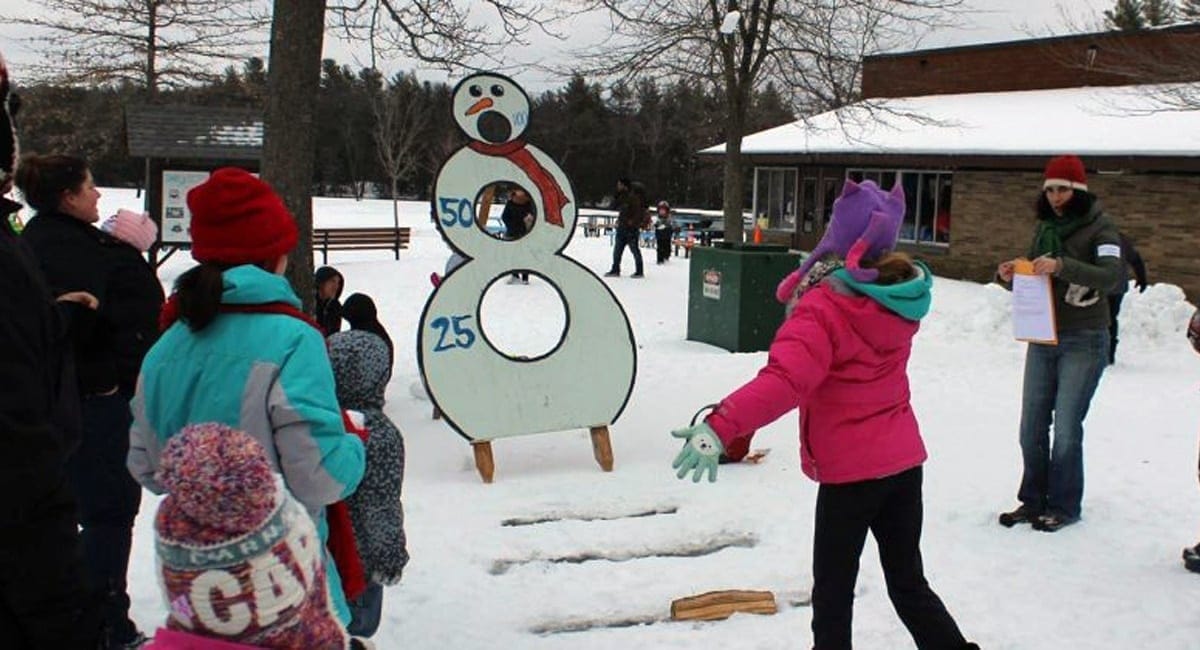 Kids enjoying a game of snowman beanbag toss | Photo from Winter Fest at Grafton State Park
Embrace the winter chill at the 35th Annual Winter Fest in Grafton, NY on Jan. 25, 2020. This wintery fest of food, games and fun in the snow is about half an hour from the Rensselaer Rail Station in Albany. Pick up your Enterprise car from the station and head towards Grafton State Park for this day of winter fun. Bring the family out for a fun-filled day of snowshoeing, crafts, animal presenters and more that is sure to be a memorable experience. Admission to the one-day festival is free, and activities begin at 10:30 a.m. and run through 4 p.m.
Learn more about Grafton State Park
Set on over 2,500 acres of scenic land in the heart of Grafton, NY, Grafton State Park is open all year round for visitors. In the winter, snowmobiling, snowshoeing, skiing, skating and ice fishing are popular activities among visitors. Once the snow melts and temperature rises, visitors flock to the park's large, sandy beach, which is a popular summer attraction. Fishing is also a favored activity in any of the park's six ponds. All ponds have launch facilities for canoes, sailboats and rowboats. Visitors can also picnic, hike, and walk, bike or ride horses along the 25 miles of park trails.
Time

Month Long Event (january) EST
Location

Grafton State Park

100 Grafton Lakes State Park Way