Experience the 170th Anniversary of the Woman's Suffrage Movement as you walk the paths of the fearless Suffragettes and learn how their commitment to equal rights helped shape our nation.  
Highlights
Visit Historical Sites across New York State:

Harriet Tubman Home, Women's Rights National Historic Site, Susan B. Anthony Home, Seward House, Ganondagan State Historic Site, Matilda Joslyn Gage Home, Abolitionist Hall of Fame, Eleanor Roosevelt's Val-Kill and much more!

Visit to women-owned businesses
Inclusions
Round-trip Amtrak fare
Enterprise Rental Car
Fully guided tour (Groups)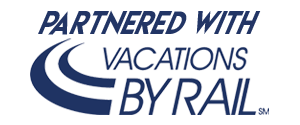 FOR MORE INFORMATION CONTACT
TRAVELPACKAGES@NEWYORKBYRAIL.COM | 845-462-1209
*PRICES AND PACKAGES ARE SUBJECT TO CHANGE DUE TO PACKAGE OPTIONS, DATES, AVAILABILITY, DEMAND AND SEASON.