Have you ever looked out the window of a train and seen a beautiful building or landmark fly by? On Amtrak routes across New York, there are many impressive sights that will catch your eye!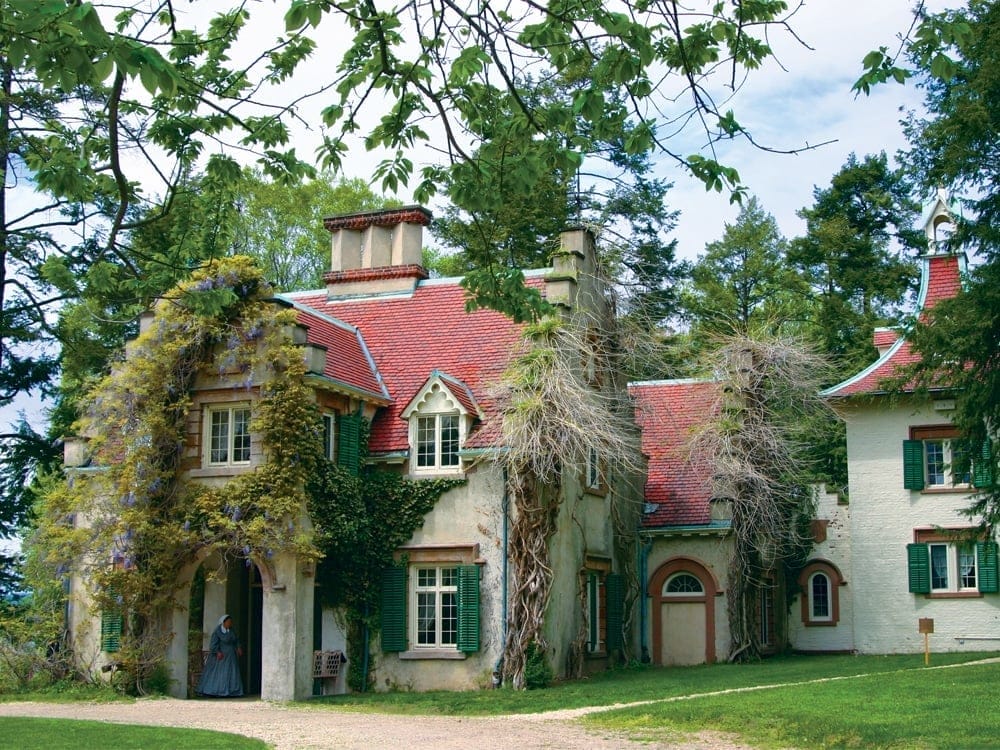 Have you ever looked out the train window at an intriguing structure or beautiful natural landmark and wondered what it is? We have, too. These are some of the few you'll see along Amtrak routes in New York State. Now you know!
Sunnyside, the former home of Washington Irving, can be seen north of Yonkers. Irving, the author of "The Legend of Sleepy Hollow" and "Rip Van Winkle," settled here in the 1830s. Now a historic house museum, Historic Hudson Valley operates tours May-November.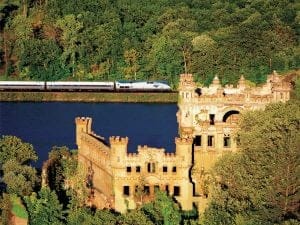 Bannerman's Castle sits on Pollepel Island in the Hudson River, north of Croton-Harmon.The structure is named after Francis Bannerman VI, a munitions dealer who bought the rocky island in 1900 as a storage facility. Though it's currently being restored, you can take a walking tour May-October.  bannermancastle.org 
Erie Canal Locks E14 and E15 can be seen halfway between Utica and Amsterdam. Located in Canajoharie and Fort Plain, these locks rest on the Mohawk River, which served an important role in 19th century transportation of goods through New York State. canals.ny.gov
Although you probably won't see "Champ" in Lake Champlain as you ride through Port Henry, it's worth craning your neck for a glimpse of the mystical lake creature. There's been 300+ reported sightings–and some blurry photos–of what's thought to be a surviving relative of the Plesiosaur. The village holds "Champ Day" every year. porthenrymoriah.com/events