About the New York By Rail Penn Station Travel Show
The 14th Annual New York By Rail Penn Station Travel Show will be held May 9, 2019 from 7:30 a.m. to 3 p.m.
There is a maximum of 30 exhibitor tables located in the Rotunda area of Penn Station. A 6-ft. covered table and two chairs will be provided at each table. Some advertisers may be combined into one table.
We suggest a table skirt and creative display for your table, to make your brand more visible to people passing through Penn Station corridors interested in getaway ideas.
Large numbers of Amtrak riders and New York Metropolitan commuters pass through Penn Station during NYBR Day. The time between 7:30 a.m. to 9:30 a.m. is the busiest of the day.
Past exhibitors have distributed between 300 to 500 travel guides, brochures or other literature. We will not ship your information back from the show, so please plan accordingly.
Lunch will be provided in the Exhibition Area.
*Please submit a completed Exhibitor Registration Form to secure your spot*
Exhibitor Reception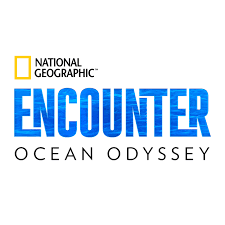 Date: May 8, 2019
Time: 6-8 p.m.
National Geographic Encounter: Ocean Odyssey
Times Square
226 W. 44th Ave.,
New York, NY 10036
Set Up/Breakdown Schedule*
Set Up: May 9th @ 6:45 a.m.
Breakdown: May 9th @ 3:00 p.m.
Special Group Hotel Accommodations
$279 + tax, studio suite rooms are available May 5-12th at Stewart Hotel (371 Seventh Ave.—across from Penn Station). Facility Fee is waived and complimentary WiFi is included. Call reservations at 212-563-1800 and identify yourself as part of "New York By Rail 2019" group or book online here.
Transportation To/From Penn Station
Complimentary Amtrak coach transportation can be provided to/from Penn Station for one person per exhibitor to attend Travel Show. Instructions on how to get your Amtrak tickets issued will be e-mailed to you if you indicate needing this transportation on your registration form.
Shipping Materials to Penn Station
You can ship your show materials directly to Penn Station by indicating this on the registration form and shipping details will be provided.
**Please note – no collateral material or show displays will be transported back for you. You are responsible for taking or transporting excess material – please plan accordingly**
Raffle/Giveaway
There will be a drawing for special New York State getaway raffle prizes that will be raffled off after the show. Please consider donating an item for the raffle by indicating so on your registration form.
Public Relations & Promotion
Social media will again be utilized to help promote this show. We encourage you to use your public relations and social media resources to help promote your presence at the New York By Rail Penn Station Travel Show such as by sending out an e-blast, press release and/or promoting this show to your social media followers. More details to follow.
EXHIBITOR REGISTRATION FORM