24novAll Day26World Cup at Killington(All Day) Killington Ski Resort, 4763 Killington Rd, Killington, VT 05751
Event Details
2023 Killington World Cup
Watch some of the most competitive female alpine skiers in the world compete for the Killington World Cup during Thanksgiving weekend.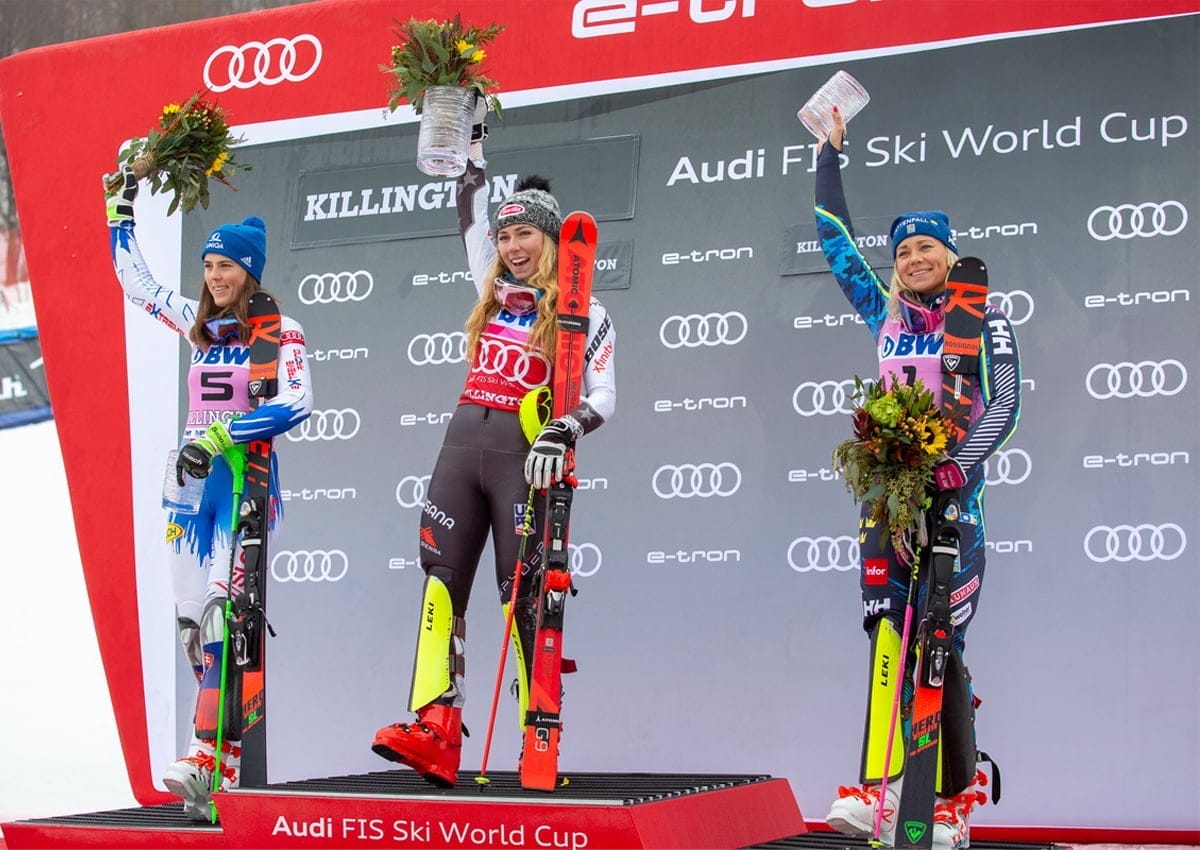 The 2018 Slalom Winners at the Killington World Cup. | Photo Courtesy of David Young
Killington World Cup
Visit the Killington Resort in Vermont from Friday, November 24, through Sunday, November 26, 2023, to see the world's most competitive female alpine skiers compete on the signature Superstar trail. There will be 100 athletes, representing 22 countries, expected to participate in the slalom and giant slalom events. This year marks the sixth year the Killington World Cup is part of the Audi FIS Ski World Cup Tour; the event will play a role on the standings for the skiing world championship. Killington is the only venue in the Eastern United States during the 2023 World Cup Tour, which hosts competitions around the world. This event can be watched live on television, and is viewed by more than two-million people around the world.
Spectator Information at Killington World Cup
The Killington World Cup celebrates the history and passion for alpine skiing in the Northeastern United States. At the three-day event spectators can attend several free live music performances, get signed autographs from athletes, attend an athlete bib presentation, watch fireworks, check out a panel and go to the Saturday night party.
In addition to all the World Cup action, the mountain will be open to the skiing and riding public throughout the Thanksgiving Weekend with only slightly modified mountain operations. Killington's nickname, The Beast of the East, is well-deserved. The ski resort has 212 trails spread across seven interconnected mountains, including Killington Peak (elevation 4,241 feet), the second highest point in the Vermont.
There is no entry fee to attend the Killington World Cup, but there are limited tickets available for enhanced viewing. It is recommended not to bring a bag as a spectator, individuals that bring bags will be searched by security personal and should expect a longer line when entering the venue. There is a shuttle service operating from 8:00 a.m. with trips approximately every 10 to 15 minutes.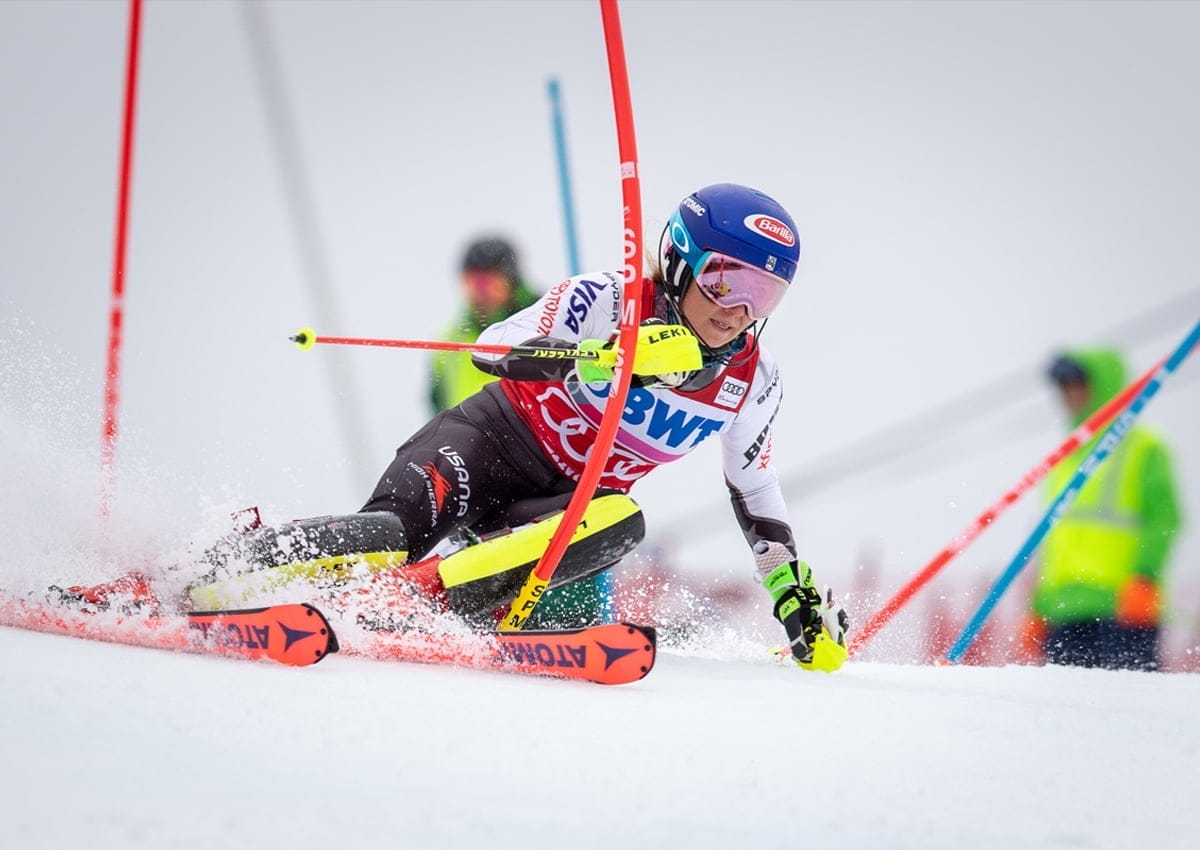 Mikaela Shiffrin's Slalom Run at the Killington World Cup. | Photo Courtesy of David Young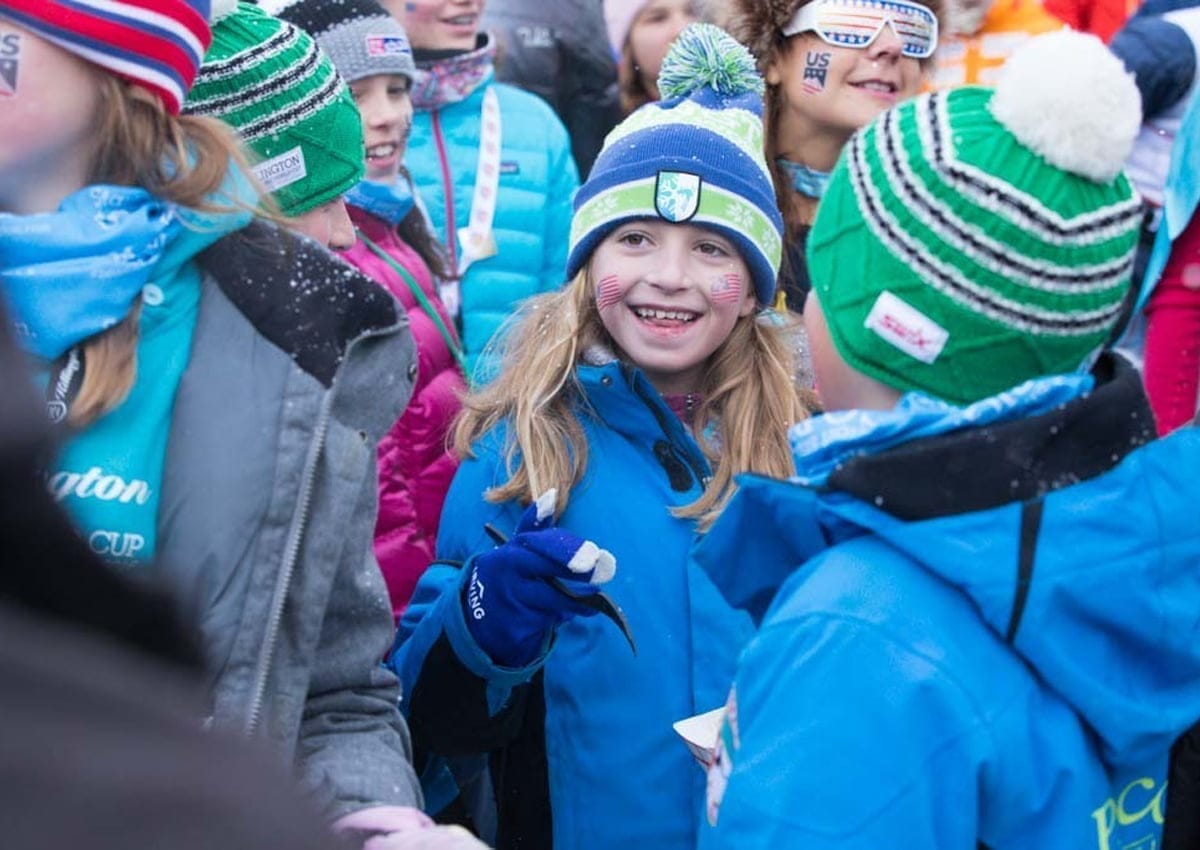 Kids enjoy the Killington World Cup. | Photo Courtesy of Martha Howe
Take Amtrak to the Killington World Cup
Take Amtrak to the Killington Ski Resort via the Rutland Station (RUD), then transfer to the Thruway bus to Killington (KLT) included with your train ticket. Amtrak's Thruway bus drops off passengers at the Killington Grand Resort Hotel. From the hotel, take the free shuttle bus or walk to the Festival Village at the base of Superstar to watch the races.
Shuttles run regularly around the resort. Some businesses on Killington Road have free shuttles that will pick-up from the Grand Hotel. The local commuter bus service, The Bus, also runs regularly between Rutland and Killington and around Rutland (https://www.thebus.com/).
Time

november 24 (Friday) - 26 (Sunday)