05apr(apr 5)3:00 pm11may(may 11)7:00 pm"On the Right Track" Musical(april 5) 3:00 pm - (may 11) 7:00 pm AMT Theater, 354 W 45th St, New York, NY 10036
Event Details
"On the Right Track" Musical
THIS NEW, FEEL-GOOD MUSICAL BY AMT THEATER IN MANHATTAN'S THEATER DISTRICT RUNS THROUGH MAY 11TH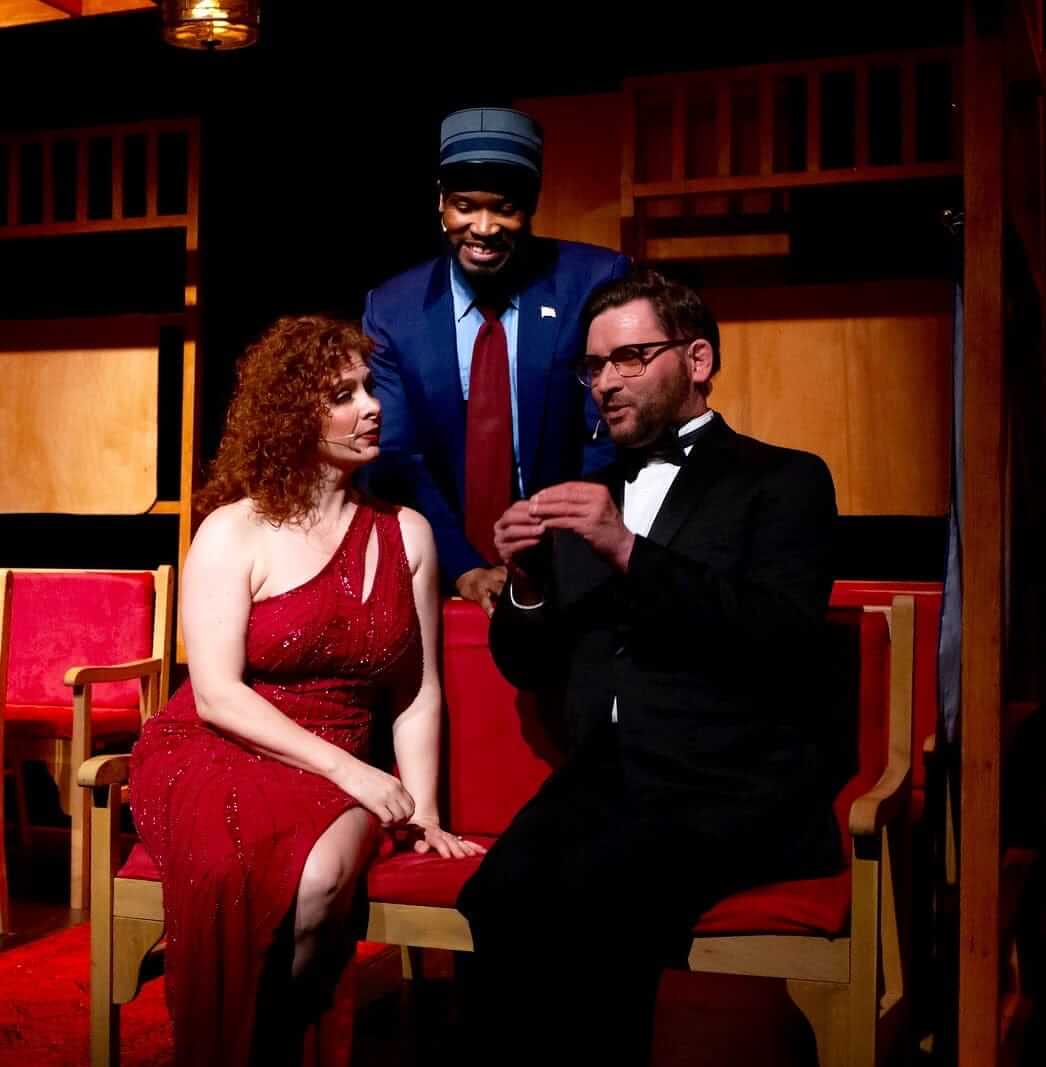 "On the Right Track, a small feel-good musical is much more diverting than many of the big musicals on the main stem." – TheaterScene.net
"Entertaining!. Those theatergoers who enjoy a touch of magic in their musicals should make tracks to On the Right Track." 
– 
OffOff Online
"Supremely talented actors, clever lines, creative choreography, and original lyrics and music make this a ride to remember. All Aboard for a thoroughly enjoyable and refreshing 90 minutes of musical theater. It's a trip!"
– 
Electronic Link Journey
The AMT Theater kicks off its 2023 season with the feel-good musical, "On the Right Track."  Based on the book by Tony Sportiello, Music & Lyrics by Al Tapper  and is directed by the celebrated Mauricio Cedeño. 
"On The Right Track" tells the of three separate couples traveling on board a magical New Jersey Transit train, each at a turning point in their lives. A musical story of love, ambition, priorities, and train traffic. The Conductor is the narrator and mystical figure in their lives who steers them in different directions but allows them to choose how events will unfold. Ultimately, none of them will be the same as when they began the journey. This vibrant, uplifting, and mysterious show celebrates the power of human connection and the importance of staying true to oneself. It promises catchy tunes, memorable characters, and an inspiring message.
The talented cast features just three members: Dana Aber, Brian Childers, and David L. Murray Jr. The creative team includes Josh Iacovelli (Scenic Design), Rocky Noel (Lighting Design), Ryan Marsh (Sound Design), Debbi Hobson (Costume Designer), Emily Kruger (Production Stage Manager) and Tamara Flannagan (Technical Director/Prop).
The show opens on April 5 and runs through May 11 on Tuesdays at 7PM, Wednesdays at 3PM and 7PM, and Thursdays at 7PM. Tickets cost $50 for adults and $35 for students and seniors.
Time

April 5 (Wednesday) 3:00 pm - May 11 (Thursday) 7:00 pm
Location

AMT Theater

354 W 45th St, New York, NY 10036