30may(may 30)1:00 pm04jun(jun 4)7:00 pmBuffalo Pride Week(may 30) 1:00 pm - (june 4) 7:00 pm Canalside, 44 Prime St, Buffalo, NY 14202
Event Details
Buffalo Pride Week
Pride week is back in Buffalo! Enjoy a week of celebration, advocacy and community engagement!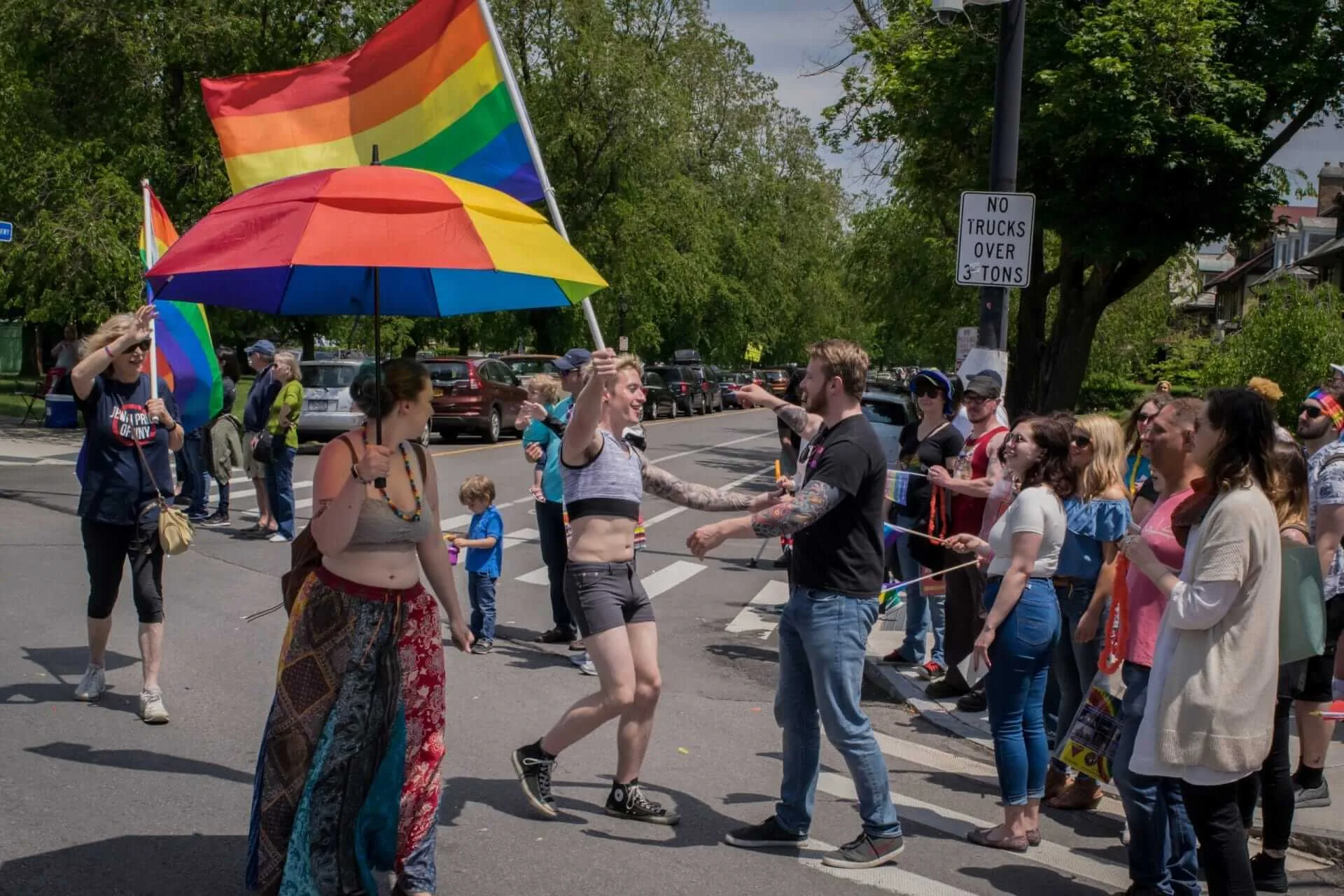 Buffalo's largest celebration of pride is an annual display of the strengthening power of open-arms diversity! A week full of exciting events has made Buffalo Pride Week one of the most highly anticipated events of the summer in New York. See why people travel from near and far to visit Buffalo and come together with friends new and old! In previous years, Pride Week has been the destination of over 15,000 visitors—at the Canalside Festival alone! Be a part of one of the most diverse and lively crowds while making lasting memories.
A detailed breakdown of the week's events is available on the Buffalo Pride Week Website. In 2023, Buffalo Pride Week will run from May 30th to June 4th. In the past, Pride Week has held a variety of exciting and unique events including the Flag Raising Ceremony, the Big Gay Sing, a Gay 5K Run, and the highly anticipated Pride Festival at Canalside. The celebration will also feature live music performances and various local vendors!
Admission
Pride Week is presented by Pride Center of Western New York, a nonprofit dedicated to the inclusion and celebration of LGBTQ+ community members. In order to support expenses for security, site rental, and labor required throughout Pride Week, a small admission fee will be collected from guests at the Pride Festival. However, the majority of Pride Week events and activities are free of charge.
A week of fun awaits you in Buffalo! You won't want to miss this joyous commemoration of LGBTQ+ history and culture. Express yourself and have a blast while supporting the Pride Center of Western New York's mission of fostering a safe, healthy, and satisfying community!
Time

May 30 (Tuesday) 1:00 pm - June 4 (Sunday) 7:00 pm
Location

Canalside

44 Prime St, Buffalo, NY 14202