13sepAll Day15Basilica SoundScape(All Day) Basilica Hudson, 110 S. Front St.
Event Details
Basilica SoundScape
Enjoy an immersive, collaborative weekend featuring innovative and genre-pushing musicians, visual artists, and writers at the Basilica SoundScape.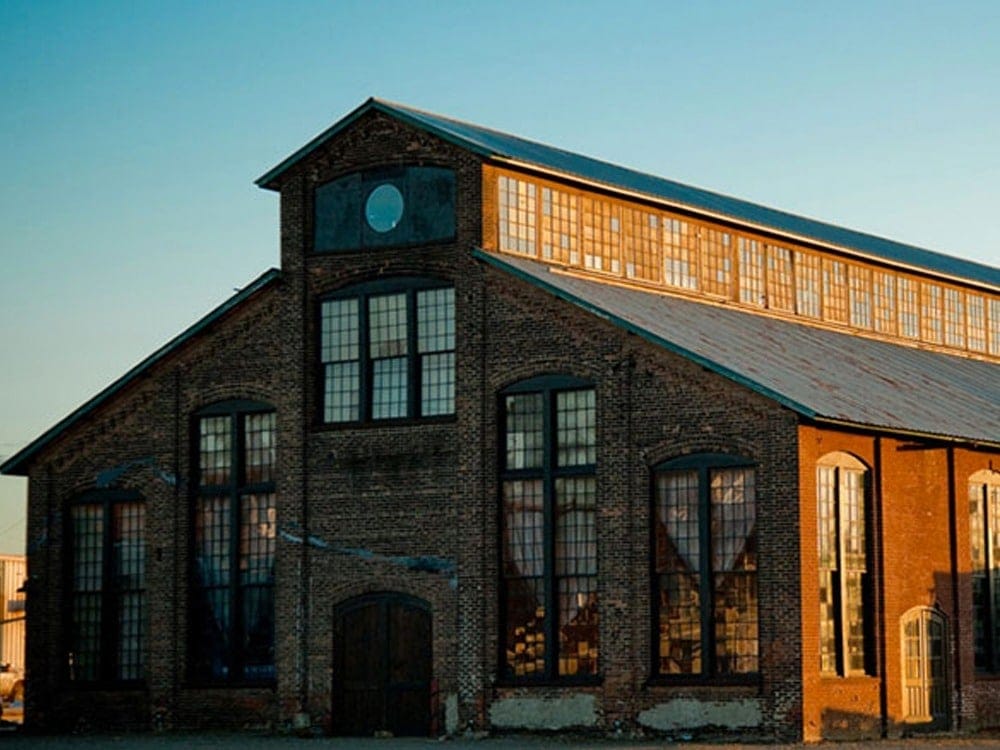 Presented in Basilica Hudson's solar-powered reclaimed industrial factory, the Basilica SoundScape is a thoughtful and conceptual event that presents a mix of music, visual art, and literature. Basilica SoundScape is often called the "antifestival," offering unique and creative approaches to art. Creating an immersive and innovative weekend, Basilica SoundScape features genre-pushing musicians, artists, and writers, providing an experience you won't forget.
Staged in the rafters of the reclaimed industrial factory will be spoken word performances. This provides a dramatic and powerful platform for its literary component. Some of the poets and writers that will be present are Hermione Hoby, Hanif Abdurraquib, Shanekia McIntosh, and Joey De Jesus.
Artists presenting during this 3-day event include Bibbe Hansen, Boy Harsher, B Taylor, Davon, Efrim Manuel Menuck, FlucT,  Miho Hatori, Wax Idols, Zeelie Brown, and so much more. Basilica SoundScape will also have pop-up shops with clothing, furniture, jewelry, and ceramics. Vendors will also be selling other unique and handmade or collected objects by artists living within 10 miles of the Basilica. If you would like to spend the whole weekend at the Basilica SoundScape, camping opportunities will be provided along with a shuttle to take you to and from the venue.
Tickets
Tickets for Basilica SoundScape can be purchased online here. Prices vary based on your preferred experience, with including campsite access, round trip bus tickets, and weekend passes.
Food and Drink
Yummy Kitchen food truck – banh mi, crispy wings, soups and cooling Asian noodle dishes on Friday and Saturday
Local 111 – locally sourced food from the Basilica kitchen through Friday and Saturday PLUS offering brunch on Sunday
Citizen Caravan coffee truck – coffee, tea, pastries
Fortunes Ice Cream – homemade, Hudson Valley ice cream
Beer, wine and sake will be on sale throughout the weekend at the Basilica bar
WGXC Record Fair
The WGXC Record Fair takes place Sunday, September 15, 10:00 A.M. – 4:00 P.M. and offers free admission. You can find the Record Fair in Basilica Hudson's Main Hall. Vendors from near and far will come together to sell vinyl, CDs, cassette tapes, DVDs, plus books, musical equipment and instruments, and radio-related ephemera.
Basilica Merch Shop
The festival will feature a small market showcasing a selection of local, independent and Hudson-based organizations, alongside festival merchandise and more. This year, Basilica SoundScape limited edition merch will include short- and long-sleeved shirts, tote bags, socks, pins, risograph prints and scarves. Tables offering a selection of goods from Scared Bones, Book Row, and Publication Studio will also be at the market.Camping
Camping
For the full Upstate New York experience, the event encourages festival-goers to camp at Meadowgreens. By camping throughout the weekend, no car is needed. Take Amtrak to Hudson Station. Then, Basilica Hudson's camping pass includes free shuttle service to and from the station.
Lastly, a free shuttle bus will operate between the campground and the venue. The shuttle will pick up and drop off outside Basilica Hudson. Campgrounds include restrooms, showers, electricity hookups at campground, and scheduled shuttles to/from the venue and after parties. Limited availability.
Time

september 13 (Friday) - 15 (Sunday)
Location

Basilica Hudson

110 S. Front St.