Things to Do in New York City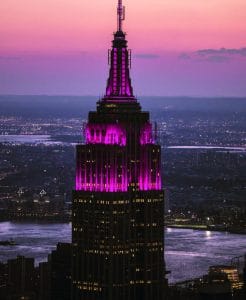 There are so many things to do in New York City. Here's the food, drink, lodging, entertainment, FASHION, theater, music, SHOPPING, design and art capital of the world – and even more!
New York City is 18 miles long with a million things to do and not enough time to do it.
If you're looking for something to do in New York City, New York by Rail has compiled our best picks below.
Experience these amazing experiences via Amtrak to Penn Station in the New York City—Don't forget to use the New York By Rail 15% discount!
---