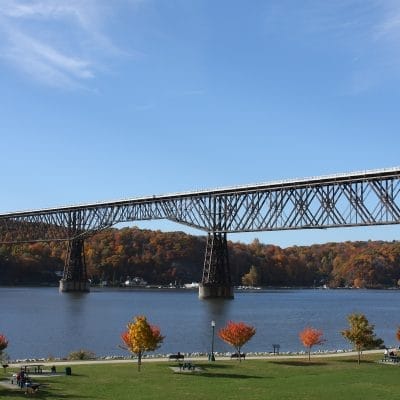 Make sure you are wearing comfortable shoes when you get off the train at the Poughkeepsie Station. You'll immediately spot the world-famous Walkway Over the Hudson, the world's longest elevated pedestrian bridge. You can walk there in about 10 minutes. Cross over the Hudson River to the Highland side and back—that's 2.5 miles roundtrip—and take in the stunning 360-degree views.  Bike rentals are available, too.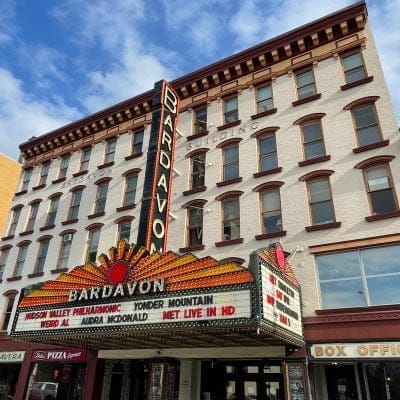 Now that you've worked up an appetite, walk into the city. Grab a delicious oversized sandwich at Lola's, right by the Walkway, or ramble a little farther to the city's Little Italy neighborhood. The legendary Rossi's Italian Deli offers up chicken cutlet sandwiches, and other Italian delights, like you are in the heart of Rome. On your travels, check out the art deco 1869 Bardavon Opera House. If you are lucky, you'll catch a show—the Temptations and Natalie Marchant are both slated to appear in 2023. Enjoy a late afternoon coffee at the Poughkeepsie Underwear Factory (PUF), a historic factory building that has been meticulously renovated to a thriving mixed use-space.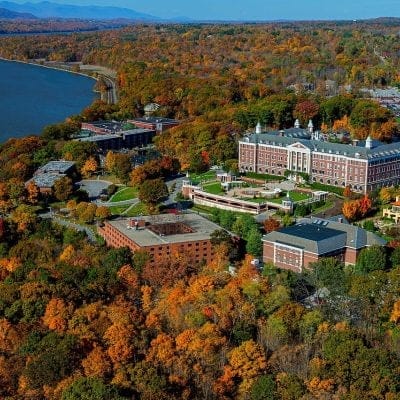 Culinary Institute of America (CIA)
After checking into the Poughkeepsie Grand Hotel, you'll want to take an Uber to the Culinary Institute of America (CIA) to dine at one of their four student-run restaurants. One word: reservations. This is a very popular experience—from the top-notch food to the stunning Hudson River views.
The following morning, fuel up for your adventures with a hearty brunch. Continue to take in spectacular views—and spectacular eats and creative cocktail— at the sprawling Shadows on the Hudson. Alternately, the traditional Palace Diner offers oversized plates of everything imaginable.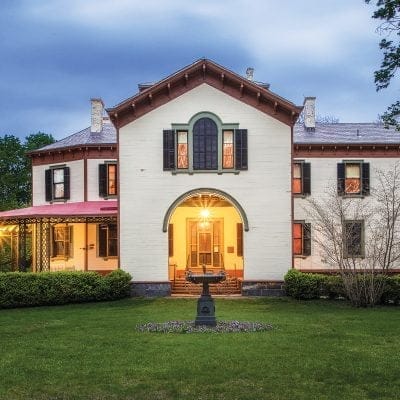 Take a car over to the Vassar College area; wander the beautiful brick campus—and check out their first-rate art museum. The neighborhood is full of funky shops and creative, international eateries. Finish your tour at the Locust Grove Estate; the home of telegraph inventor Samuel Morse is now a museum and nature preserve. It's the perfect spot to ponder your Poughkeepsie travels.