14sep(sep 14)10:00 am15(sep 15)5:00 pmBeekman 1802's Harvest Fest10:00 am - 5:00 pm (15) EST Beekman 1802 Merchantile, 187 Main Street
Event Details
Beekman 1802's Harvest Fest
Celebrate the 10th Annual Harvest Festival and the spirit of homecoming.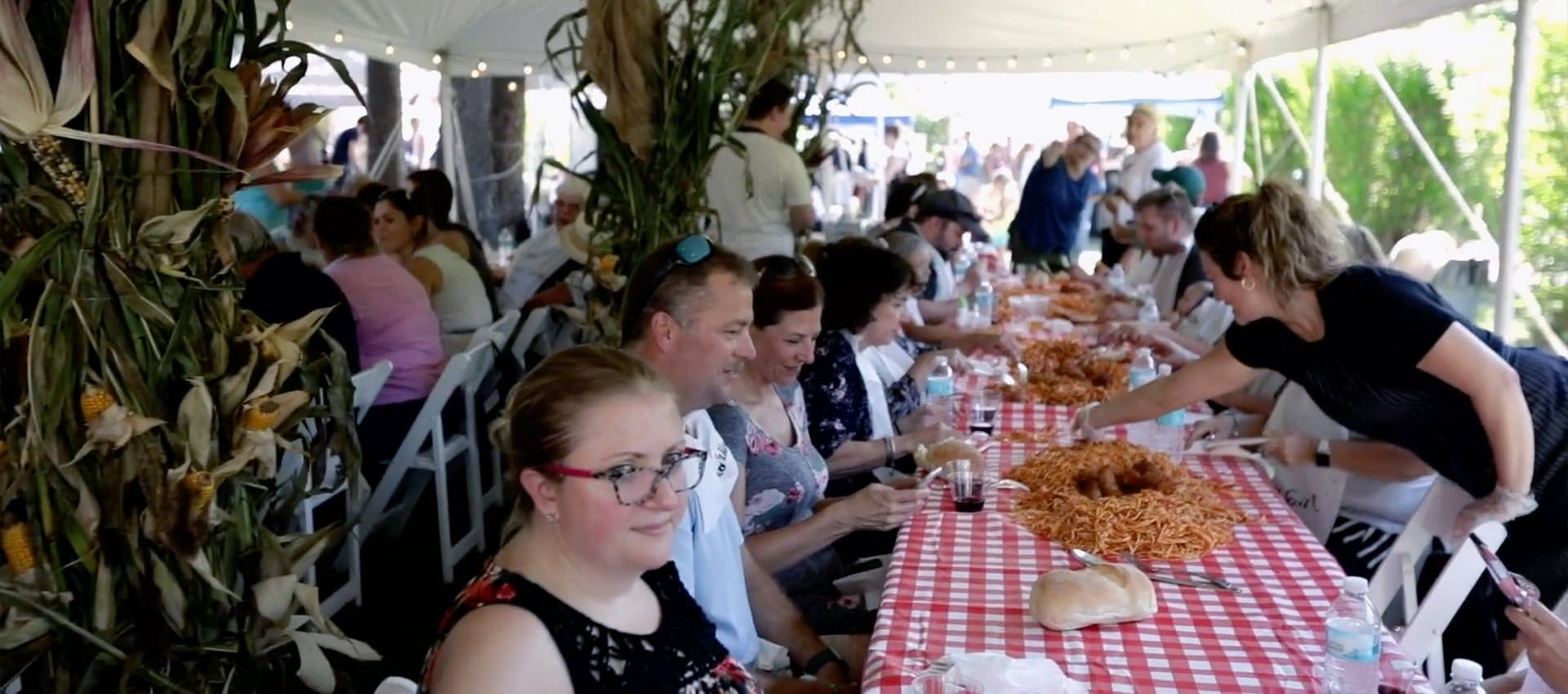 It's time to come home with Beekman 1802 at this year's 10th Annual Harvest Festival, held on September 14 and 15 from 10:00 A.M to 5:00 P.M.
This year, Beekman 1802 celebrates the spirit of homecoming. Every vendor and artisan who has ever been part of the Beekman Neighborhood is welcomed back with open arms, making the event an exciting and joyful reunion.
Attending the Harvest Fest
The 10th Annual Harvest Festival will feature vendors, live demos, artisan meet-and-greets, food trucks and more. The Fest is a family-friendly event. Josh and Brent will be at the Beekman 1802 Mercantile throughout the day to chat with neighbors, take pictures, and sign books.
Tours of the farm will be given by Farmer John for $25. Get your tour tickets in advance here. Guests will be shown around the heirloom garden, the barn, and the goats.
For entertainment lovers, the Main Stage will be set up under the Chalybeate Park Pavilion with presentations, music and more!
Welcome to All
The Harvest Fest offers entry free of charge. There are paid ticketed events during the festival including the Alla Tavola, a special Sicilian meal ($40), and farm tours ($25). Get your special event tickets here. Festival-goers can walk around and experience the town, entertainment, and vendors in downtown Sharon Springs at no cost. Vendors at the event are expected to accept both cash and credit.
Pasta Alla Tavola
Step back in time to enjoy a modern version of an Old World classic, the Alla Tavola. Harvest Fest's Alla Tavola will be served per tradition but on a hardy vinyl tablecloth designed for family-style dining. Utensils and an Alla Tavola bib are provided and beverages and dessert are included. Only the Twilight Dinner is not yet sold out. Tickets are limited! Get yours here.
Visiting Beekman 1802 Farm
The Beekman 1802 story began when two NYC guys bought the historic farm with the hope to share their experiment in living better lives, season by season, neighbor by neighbor. When you visit the farm today, you see it as you never have before. Get a taste of country life while you see first hand where so many Beekman products come from – view the 50 beehives, 100+ goats, the heirloom vegetable garden, the beloved flower garden and the 19th-century manor built by William Beekman himself.
Parking
To maintain safety on Main Street, please park at Sunnycrest Orchards, 7869 State Route 10, Sharon Springs, NY 13459 (1 mile north of Sharon Springs Center).
Time

14 (Saturday) 10:00 am - 15 (Sunday) 5:00 pm EST
Location

Beekman 1802 Merchantile

187 Main Street